Known as the "City Different," Santa Fe's unique atmosphere and endless amenities are part of what makes it so appealing to residents and buyers. Well known for its art scene, those looking for Santa Fe things to do can spend a day outside in the surrounding mountain range, visit musical organizations, and explore tourist spots in the city. Residents can also visit historical sites to better understand the influence of past trends on Santa Fe's architectural designs. Here are the top five reasons people love living in Santa Fe.
1. Exploring the great outdoors
At 7,000 feet and with 320 days of sun, Santa Fe is perfect for exploring the surrounding outdoors any time of the year. Spots like Ski Santa Fe are open from Thanksgiving through Easter, offering slopes for experienced and novice skiers alike. Spanning 660 acres, the ski area features 86 runs, which skiers can access via a range of chair lifts. To fuel up before or after an outdoor adventure, La Casa Café at the base of the mountain, the Terrace Grill, and Totemoff's Bar and Grill provide warm drinks and meals satisfying large appetites.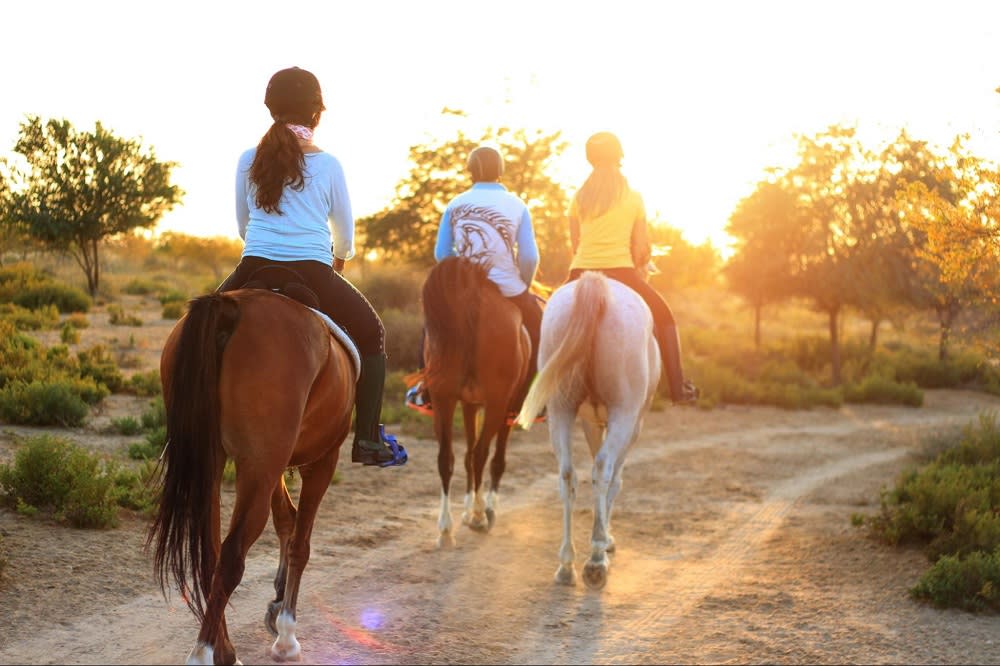 Buyers searching for Santa Fe homes for sale can count on the Santa Fe National Forest to provide plenty of summer fun. Its sharp elevation change means this national forest features a range of environments, from the southern desert at its base to lush forests at its peak. The trails available offer opportunities for hikers, bikers, and horseback riders, while campsites and cabins are perfect for a weekend escape. Visitors can also fish its 1,000 miles of streams and fish-bearing lakes or raft and kayak the current to cool off on a hot day.
2. Its interesting history
As the seat of power for the Spanish Empire, Santa Fe is the oldest capital in the US. With a history divided into six different periods, what resulted from changes of power and reconquest is the mix of historical influences within the city today and the historical sites memorializing its past.

Buyers searching with local agents like those on the Ricky and Cathy Team may note the city's distinctive architectural style. Much of the area is marked by earth-colored buildings made of adobe brick, which originate from early Native American dwellings the Spanish found in the 16th century. Since then, a range of styles has been incorporated into Santa Fe, such as Victorian-style homes, Italianate styles, and the California Mission Revival style. Many modern architects have designed contemporary properties harkening back to the city's adobe history as well.
3. The vibrant arts scene
As an arts center that many world-class artists flock to, the arts scene in Santa Fe is unlike any other. Residents can explore the 250+ art galleries clustered along Canyon Road, downtown Lincoln Avenue, and the Railyard District. These galleries span a wide variety of genres and mediums, including contemporary paintings, pottery, photography, textiles, sculpture, and more. Events like the Friday evening gallery openings provide easy access to expert artists' wares.

Spots like the New Mexico Museum of Art showcase the state's artistic history in two different locations. Ever-changing exhibitions make this the perfect destination to visit again and again, while guests interested in an in-depth educational experience can reserve a time for an in-person or virtual tour. Other notable art museums in the city include the IAIA Museum of Contemporary Native Arts and the Georgia O'Keeffe Museum.
4. Unique entertainment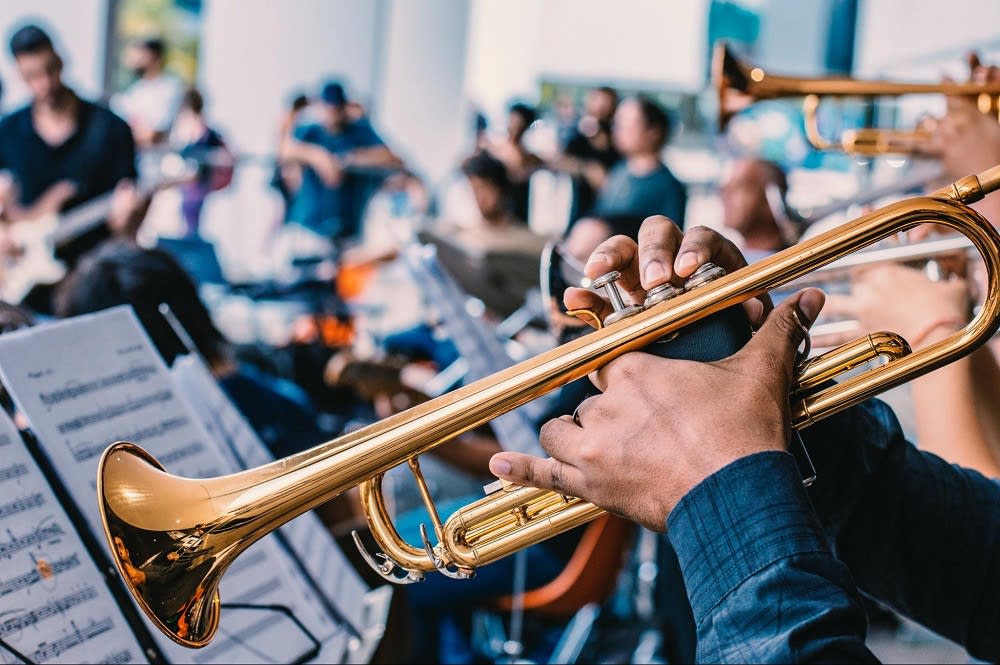 Residents looking for Santa Fe things to do can explore the endless unique entertainment located right in the city. For a truly out-of-the-box experience, Meow Wolf is a tourist destination featuring immersive and interactive art installments. The maximalist environments encourage visitors to participate in their surroundings, created by a mix of full-time artists and collaborations with local artists. The current installment in Santa Fe features 70+ rooms of immersive art full of mind-bending creations, neon colors, and eye-catching scenes.

Those more interested in a traditional night out can visit the Santa Fe Opera. The Company's adobe structure complements the surrounding landscape, which guests enjoy when reserving a ticket for a performance. Annual events like Santa Fe Music Week offer even more musical entertainment featuring free performances by local and national musicians in venues across the town. There are plenty of other annual events to attend as well, like the Fiesta de Santa Fe, the Souper Bowl, and the Santa Fe Wine Festival.
5. The shopping is endless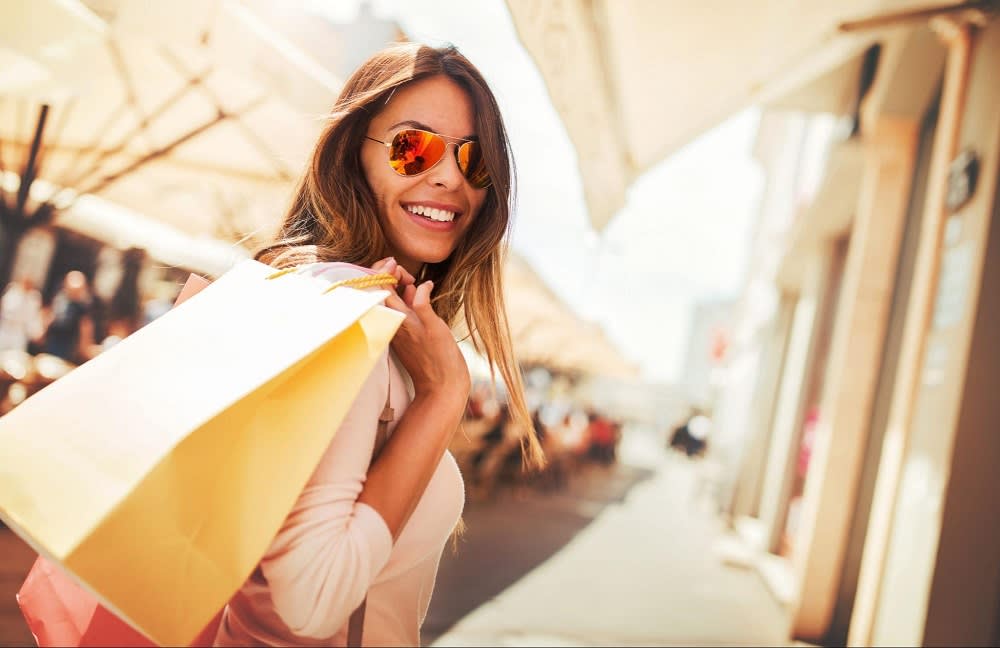 Gathering centers like The Railyard offer a mix of live entertainment, restaurants, and shopping. Shoppers looking for decor, gifts, limited editions, and more can stop by Curated. Daniella offers women's fashion, jewelry, and accessories, while The Collective is the place to find fine furnishings. The Railyard also hosts the Santa Fe Farmers' Market every Tuesday and Saturday, which offers marketgoers a variety of fresh produce, local food, plants and flowers, clothing, and more.

Shopping around the town is wide and varied as well, featuring expert stonework creations from Santa Fe Stoneworks, hard-to-find antiques at places like Antiques and Interiors on Grant, and plenty of jewelry with indigenous designs at shops like Detours at la Fonda. Whether you're looking for an evening outfit out to the opera or fine dining restaurants, a piece to complete your home's interior decor, or a unique gift for a birthday or holiday celebration, the shops in Santa Fe have you covered.
Ready to move to Santa Fe?
There's a lot that residents love about Santa Fe. The city's history shines through in its architecture, creating an atmosphere unlike any other. The surrounding mountain ranges, streams, and lakes offer great outdoor recreation, while its arts and entertainment scene is rich and varied. When you're ready to live here, contact the premier
Santa Fe real estate agents
on the Ricky Allen, Cathy Griffith, and Tara Earley team to guide you through the process.