Ricky Allen & Cathy Griffith's Top Picks for August in Santa Fe:
The Santa Fe Opera
The 2021 Santa Fe Opera season runs through August 27.
Check out the Classics:
The Marriage of Figaro
Eugene Onegin
A Midsummer Night's Dream
Something Modern:
The Lord of the Cries
John Corigliano and Mark Adamo's exciting new work is a juxtaposition of Bram Stoker's Dracula and The Bacchae by Euripides. The result is a searing account that points to the monster inside ourselves, not society.
For the Family:
Apprentice Showcase Scenes on August 15 and 22
Tickets are $5 to $15
The Opera is implementing Covid Safe Practices and masks are required.
For more info, visit: https://www.santafeopera.org
New Restaurants
Horno

Billed as "a gastropub where street food meets indoor dining," Horo is the new restaurant of Chef David Sellers. The menu includes small plates, salads, sandwiches and entrees like, squid ink linguine.
Hours: Monday– Thursday
5pm – 9pm
Friday and Saturday
5pm - 10pm
Location: 95 W Marcy Street, downtown Santa Fe, NM.
Bobcat Bite is Now Open:
A renovated Bobcat Bite with new owners but the same great burgers and fries is now open on Old Las Vegas Trail.
Current hours are: Wednesday to Sunday 11 am- 6 pm
Location: 418 Old Las Vegas Hwy
505-780-5767
SkyFire Restaurant at Bishop's Lodge, Auberge Resorts Collection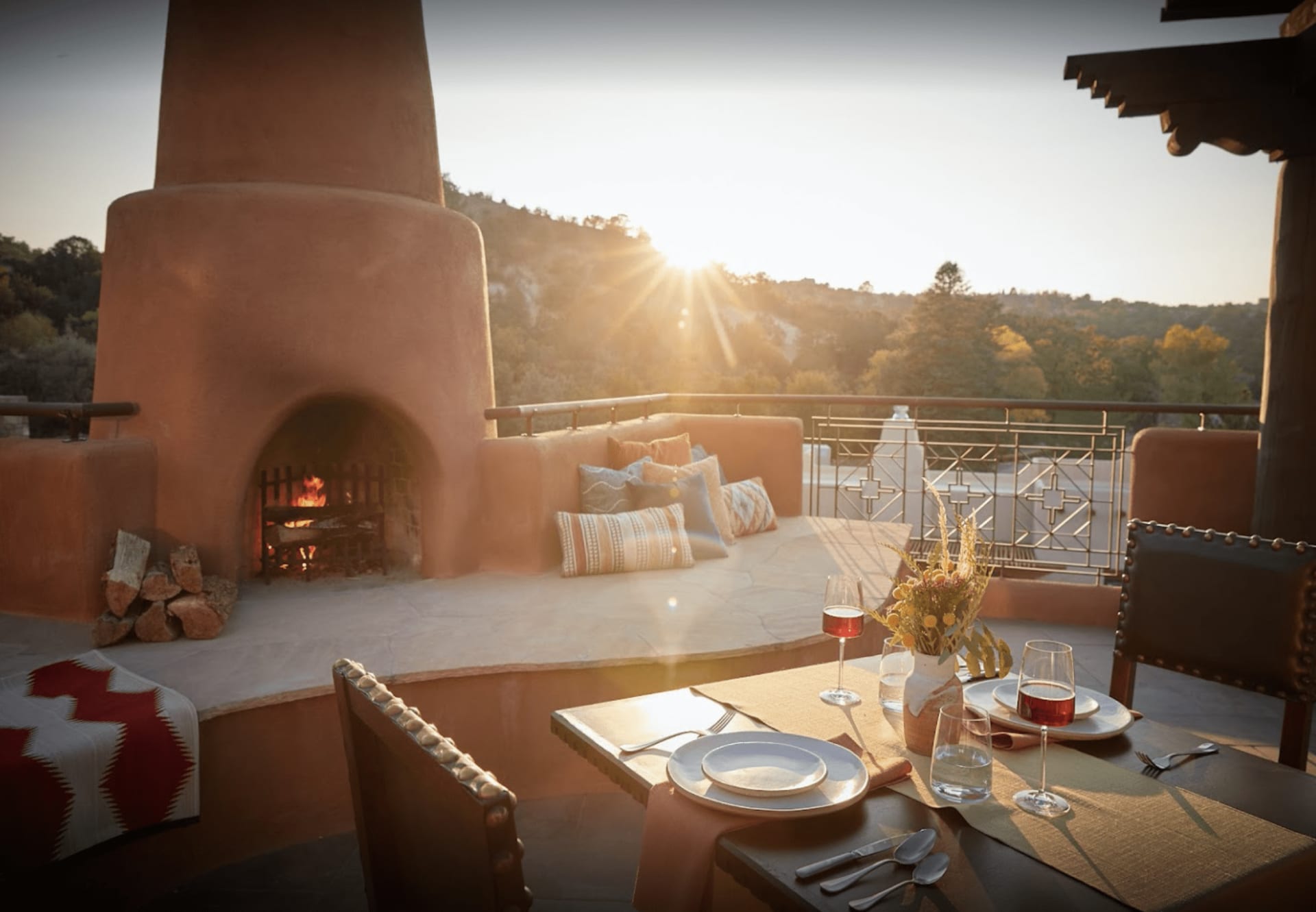 "Concepted by "The Godfather of Southwestern Cuisine," Chef Dean Fearing's SkyFire draws inspiration from the diverse, rich ingredients and textures found in Mexico, and infuses them with unexpected modern techniques. The transformative element of fire is present throughout the bar, main dining room and terrace where piñon or cedar wood logs are burned to evoke a scent which roots you to our grounding atmosphere, and the wood-fired grill imparts complexity to bright, vibrant dishes."
Dine in the original and recently renovated dining room with artwork by Warren E. Rollins and every attention to detail. The bar program, overseen by Ashlin Wilhelm, is a craft cocktail lover's dream, featuring rare and regional spirits.
Location: 1297 Bishops Lodge Rd, Santa Fe, NM 87506
M- Sunday 5:30PM – 9 Dinner (call for other information)
photo: Courtesy of Bishop's Lodge, Auberge Resorts Collection
Santa Fe Indian Market
The 99th Annual Santa Fe Indian Market returns this year on Saturday, August 21 and Sunday, 22.
Visit swaia.org for tickets and complete programming.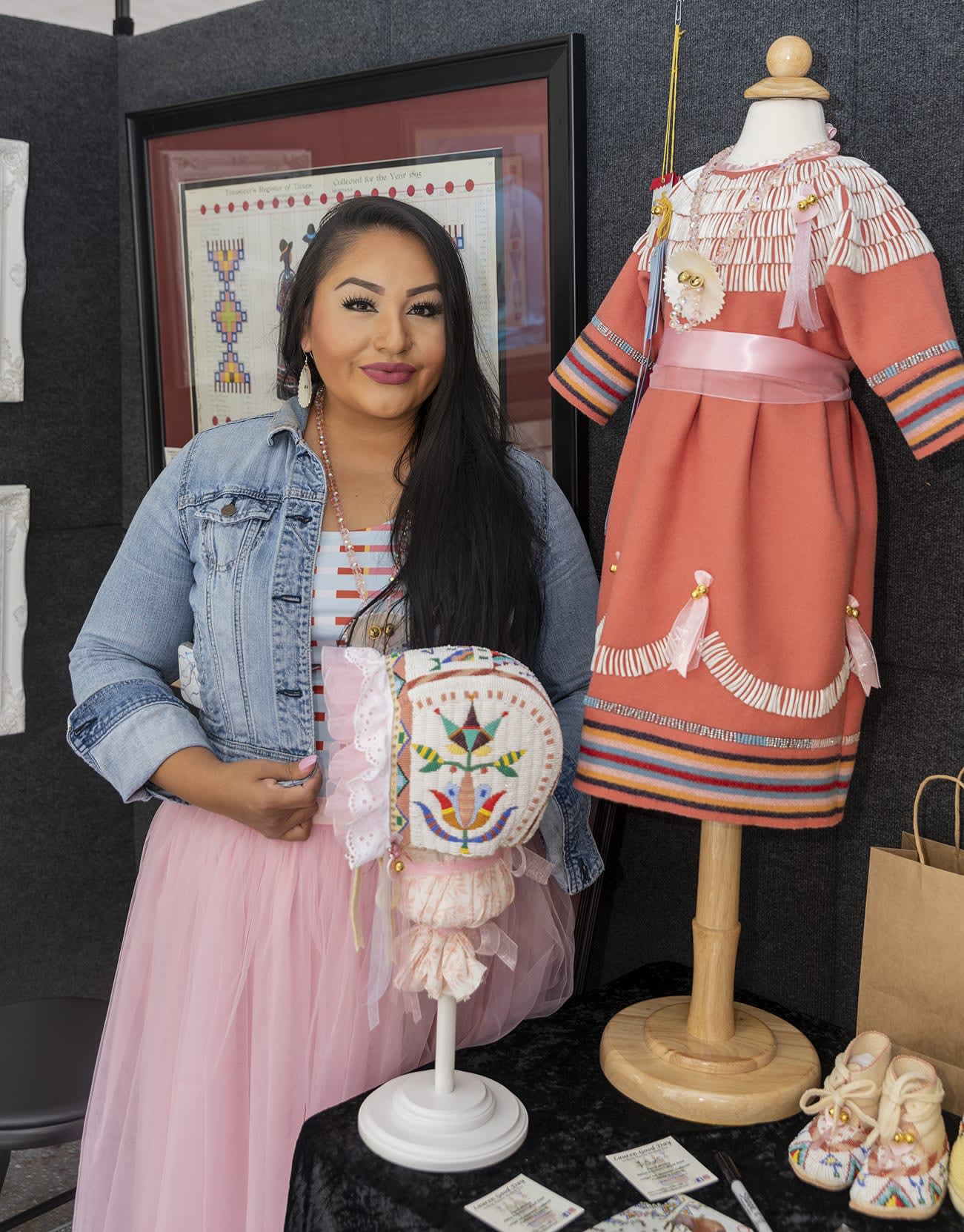 Artist Lauren Good Day- photo-©Gabriella Marks Photo for SWAIA