Cathy and her family (parents, sister and daughters) checked out Santa Fe's new attraction—the Sky Railway. They're pictured in the open-air viewing car during their Sunset Serenade tour. There was live music, a champagne toast, and a good time had by all. There are a variety of themed train rides including a wild west holdup, a history tour, a solve a murder night and a night time stargazing tour to name a few. The Pullman cars have been completely and beautifully renovated. The train leaves from the depot next to Tomasitas. Cathy's family always like to stop at Tomasitas and have a traditional New Mexican meal.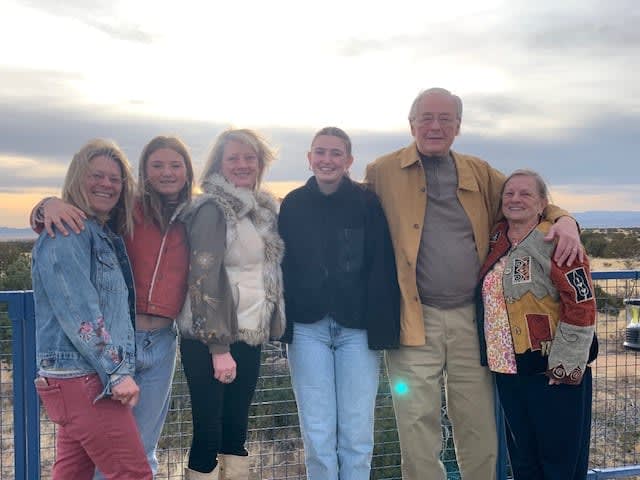 After the train ride, we took a look at the new Sky Rail Way Website and see that there are many experiences (current and upcoming) for visitors and locals to enjoy!
We are especially excited about the Wild West Express beginning May 28. The experience is 4.5 hours and lets you travel back in time as you and your family ride the rails to the historic town of Lamy.
Exciting action, horse chases and gun fights put you and your family into the heart of the action in this true adventure on the plains.
Thanks benefactors George RR and others for continuing to invest in the City Different to give us cool new things to do!