September in Santa Fe may just be one of the city's best kept secrets. Tourists are few and the city's temperatures and lush vegetation are perfect for long walks along the Santa Fe River, strolling down Canyon Road and dining el fresco. Here is a short list of terrific events this September, along with a couple cool spots to dine outside.
This year's 30th Annual Santa Fe Wine and Chile Festival: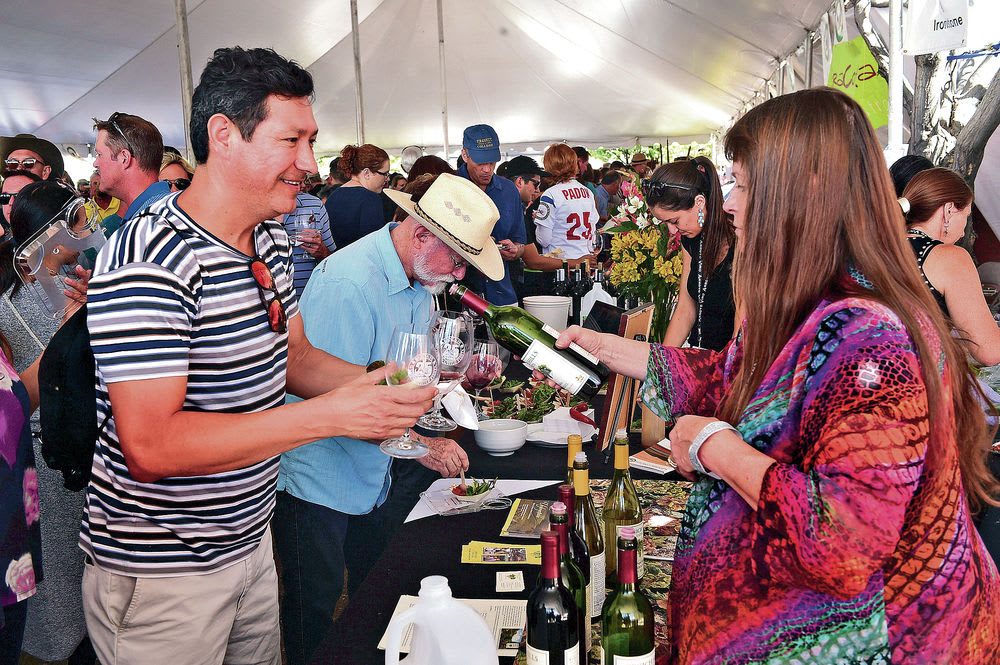 Image: Santa Fe New Mexican
Dates: September 22- 26, 2021
Location: Various
Events:
Wine Seminars
Tastings
Stay Outdoor Events
Complete Schedule and Tickets: https://santafewineandchile.org
*Note: Must be 21+ to attend.
Attend The Green Chile Cheeseburger Smackdown:

For seven years, Edible Magazine has been serving burgers and brews at the Green Chile Cheeseburger Smackdown. New Mexico's chefs go head-to-head in a competition in the hopes of taking home a coveted trophy.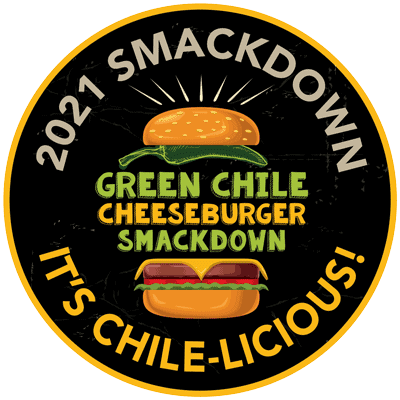 Date: September 11, 2021
Where: Headquarters @ Santa Fe Brewing Company
Time: 12:30-5:30 p.m.
Tickets and information at Edible Smackdown.
Dine Outdoors at La Boca:

La Boca is renowned for its delicious Spanish tapas and beloved Spanish/Basque chef James Campbell Caruso. The restaurant, now in its 11th year, is a downtown stable with extended outdoor seating.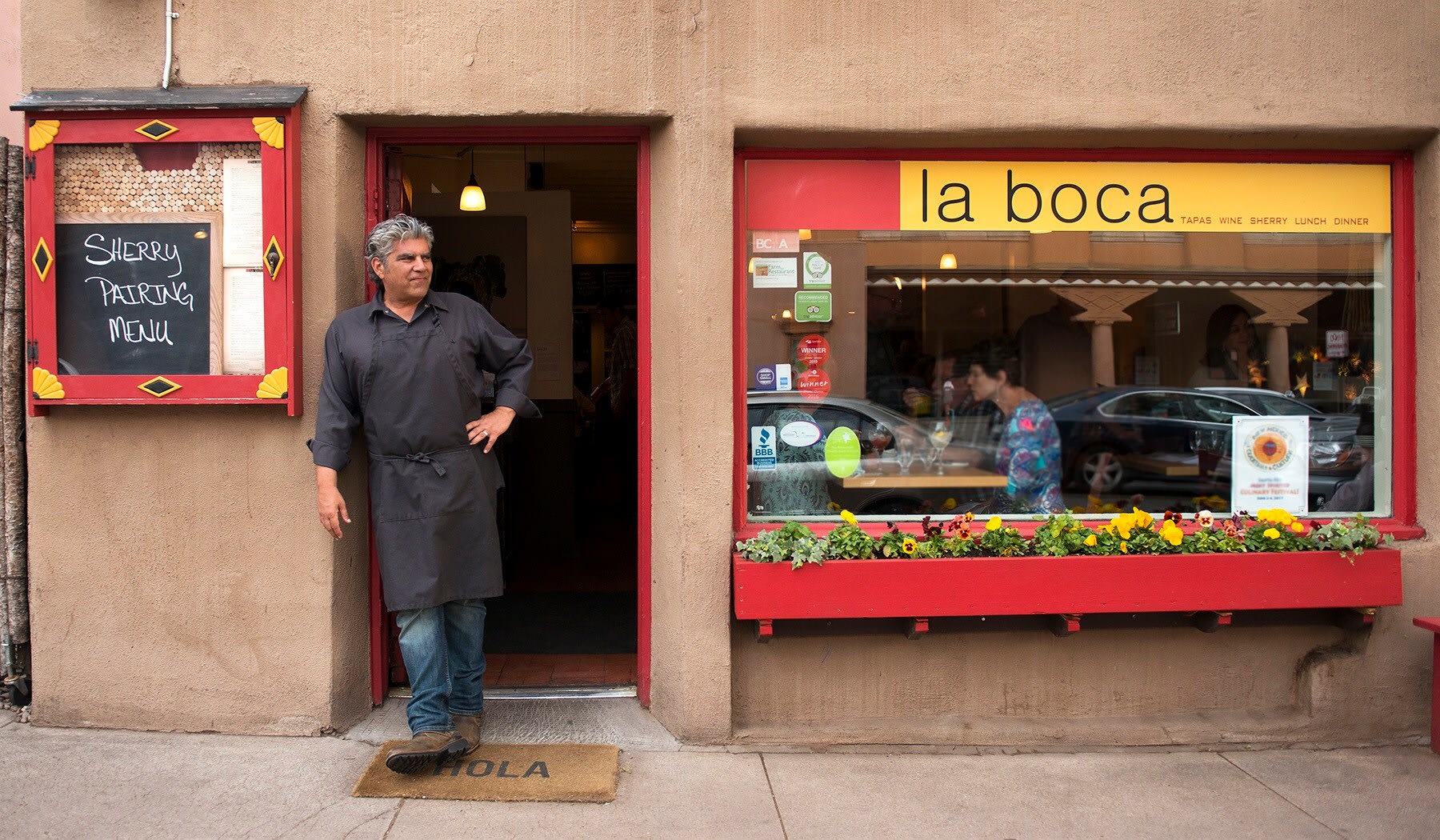 Image: Facebook La Boca Page
Location: 72 Marcy Street
Hours: 5pm – 9pm Wednesday to Sunday
Tip: Make a reservation in advance at Open Table.
Dine Outside at the Compound on Canyon Road:
Summer would not be complete without eating outside at the Compound Restaurant—at least once. Seasonal fresh Contemporary American cuisine in a stunning location, the Compound has been one of Santa Fe's best restaurants helmed by chef Mark Kiffin for 21 years.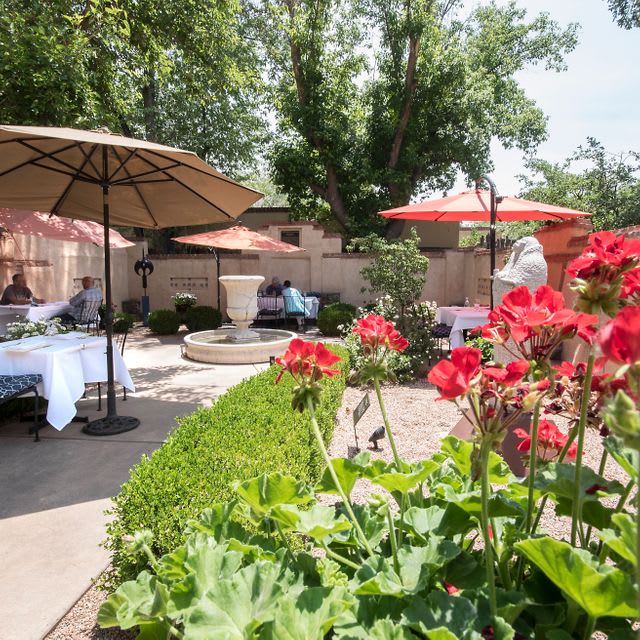 image: Open Table
Location: 653 Canyon Rd Santa Fe, NM 87501
Hours: Tuesday-Saturday for Dinner 5pm-8:30 pm
About and Reservations, HERE.