August is one of Santa Fe's most event-packed months. Here are Ricky and Cathy's Top Picks of the Week:


OBJECTS OF ART SANTA FE 2021
Featuring leading professionals in their respective fields, with material ranging from contemporary to historic. The show will include paintings, sculpture, and fine art of all kinds, furniture, books, fashion, jewelry, textiles, and tribal, folk, American Indian, African, and Asian art – objects of art from around the world. We are pleased to announce that we will be offering a virtual show this summer alongside our live, in-person presentation. The virtual show runs August 9th-31st and will feature special exhibitions and interactive lectures.

Where: El Museo Cultural de Santa Fe
555 Camino de la Familia, Santa Fe, NM 87501
Time: 11 am to 5 pm
Price $15-$25
More Info
Gustave Baumann's Western Art
In 1918, artist Gustave Baumann relocated to New Mexico. He was moved by the landscapes and people he met and saw here.
This exhibit explores not only his iconic landscapes but his woodblock, marionettes and position as one of many artists inspired by the West.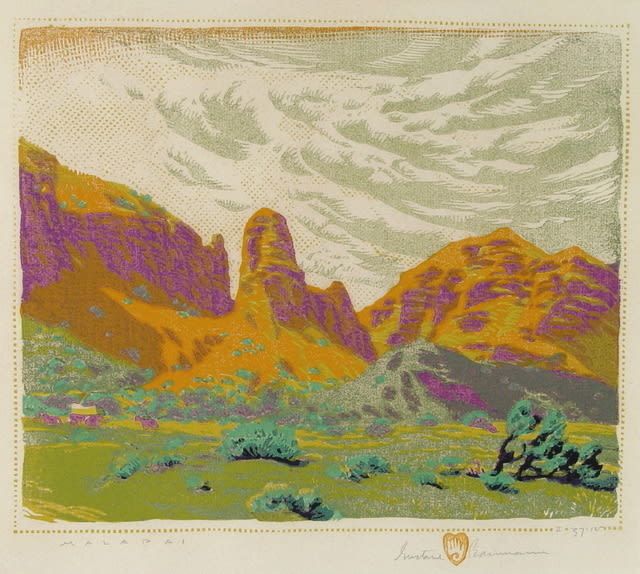 Where: New Mexico Museum of Art
When: Sat, Aug 14 - Feb 23, 2022
10:00am - 5:00pm
Cost: $12 | NM Residents with ID $7
Magpie Being: Gigi Mills at GF Contemporary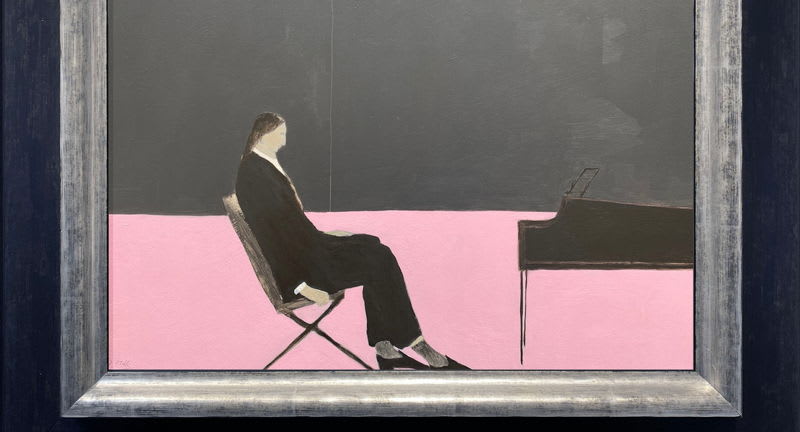 Gigi Mills' 8th solo show at GF Contemporary, Magpie Being, embraces the moment of fascination within ethereal imagery. As the show title implies magpies have the ability to use tools, imitate human speech, and work together as a team.
Gigi Mills channels her inner magpie through personal experiences into her painting with several layers of underpainting. She connects with her paintings by scratching the surface that contribute to the emotive qualities found within her work. Mills simplifies the moment she captures through emphasizing both space and time.
Like the magpie, who can also symbolize the mysterious, Gigi Mills leaves the interpretation to the viewer.
GF Contemporary
707 Canyon Rd. Santa Fe, NM
983-3707
Fri, Aug 14 - 15
All day
Free
Group Exhibition During Blue Rain Gallery's Annual Celebration of Native American Art
Blue Rain Gallery showcases the best of contemporary Native Art. Participating artists include Dan Friday, Helen K. Tindel, Shelley Muzylowski Allen and Angela Swedberg.
Artist Reception is 5-8 pm Thursday, August 19.
Location: Blue Rain Gallery
544 S Guadalupe St., Santa Fe, NM 87501
Thu, Aug 19 - 31
All day
Indian Market Best of Show and Previews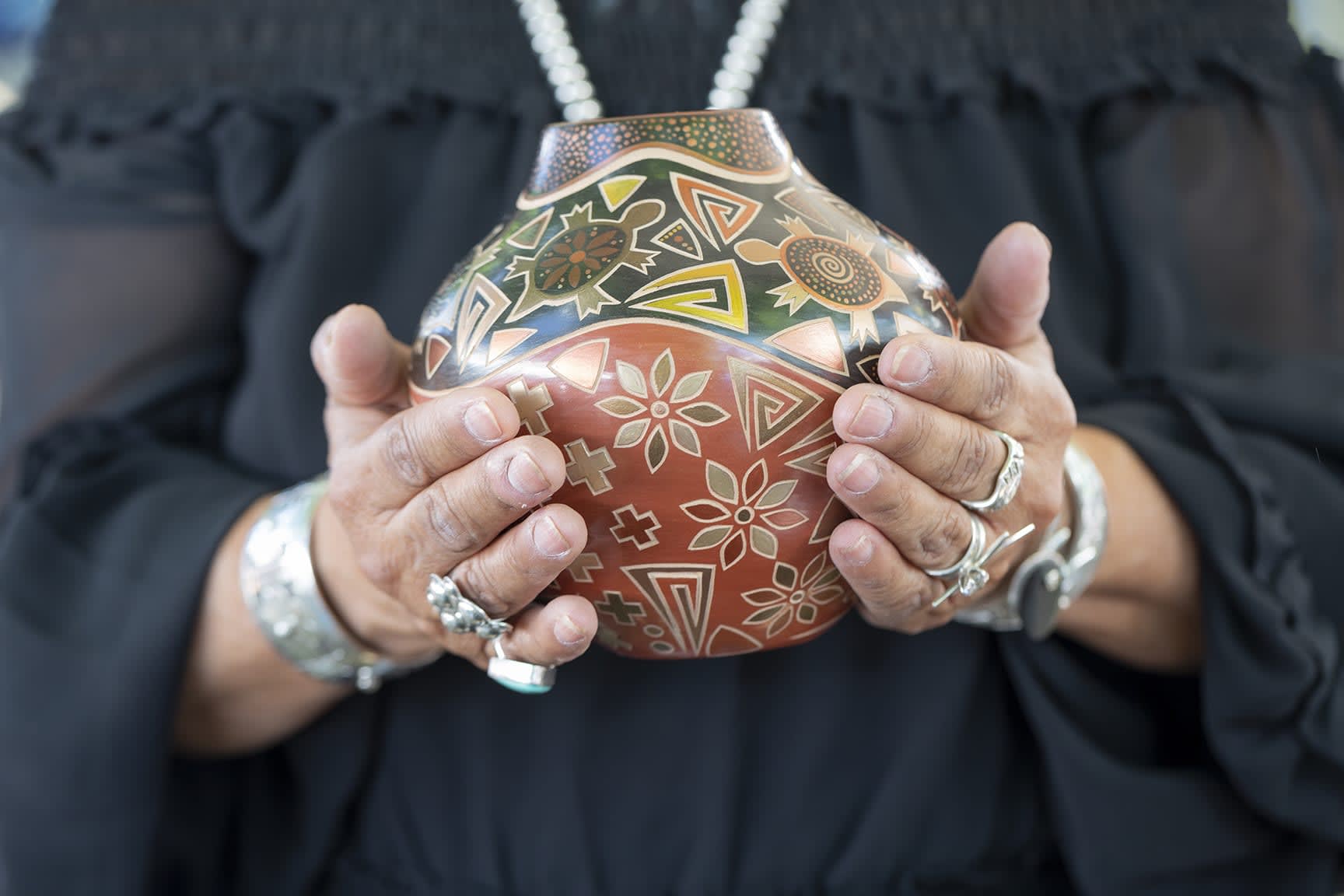 Friday, August 20
11:30 am - 2:00 pm
Best of Show Ceremony and Luncheon — Sponsored by Bob and JoAnn Balzer
This exclusive, members-only event celebrates the top award-winning artists of the year. The event begins with an awards ceremony, followed by a luncheon for best of show and best of classification winners, their guests and SWAIA ticket holders. These events are also an opportunity to be among the first to see this year's award-winning artwork.

12:30 pm
NEW in 2021: The Best of Show Silent Auction — Sponsored by Bob and JoAnn Balzer
This year SWAIA is adding a new auction opportunity for artists and visitors. Artists may choose to enter work submitted for the Best of Show judging into an online silent auction. Bidding starts at the Fair Market Value as determined by the artist.

Bidding will start right after the Best of Show Ceremony and close promptly at 6:30 p.m. Online bidding will be open to collectors from throughout the world
Located at the Santa Fe Community Convention Center
* Luncheon catered by the Cowgirl BBQ
2:00 pm - 4:00 pm
Members Only: Sneak Peek of Award-Winning Art + Silent Auction
SWAIA Members get a sneak preview of the year's award-winning art and can bid in a silent auction of the year's best artwork prior to the market opening.
Located at the Santa Fe Community Convention Center
4:30 pm - 6:30 pm
General Preview of Award-Winning Art + Silent Auction
The General Preview offers another opportunity to view the Best of Show and Best of Classification artwork ahead of the weekend market. The "General Preview" is the public's first chance to see Indian Market 2021 artwork— and takes place immediately after the Sneak Peak event.
Located at the Santa Fe Community Convention Center
Apprentice Scenes: The Next Generation…Center Stage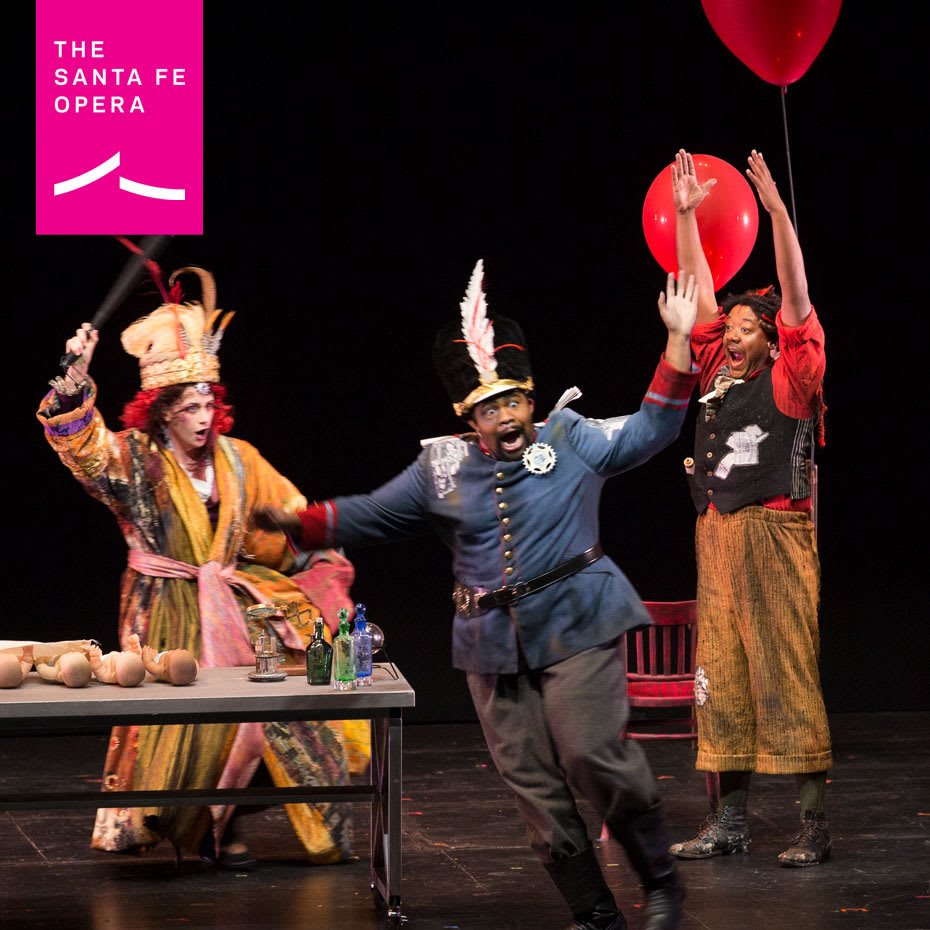 The opera's singing and technical apprentices take the mainstage spotlight for two unique evenings of staged scenes. These evenings are fun-filled "sampler boxes" of operatic styles. They are a great introduction to opera and a great value for families to enjoy an evening out. Our apprentice programs have launched numerous distinguished careers and these two evenings are the perfect opportunity to experience the future of opera – onstage now.
Join us for both programs!
Tickets:
Adult: $15
Youth (6-22): $5
August 15 – 8 pm
Scenes from
I pagliacci
The Tales of Hoffman
Faust
Barber of Seville
And more!
August 22 – 8 pm
Scenes from
Carmen
Elixir of Love
Aida
Susannah
And more!