Santa Fe is a city with plenty of heart, as a vibrant cultural center with a thriving entertainment industry, gorgeous luxury homes, and delightful weather. If you're interested in pursuing Santa Fe luxury real estate to set up as a vacation destination, you're definitely on the right track. But are you ready to purchase a home?
Before choosing to settle into a Santa Fe vacation home, it's essential that you get to know a little bit about the
local market
and the neighborhoods you might be moving to. You'll want to get to know your neighbors, your dream home's proximity to various activities, and your personal budget for purchasing and maintaining the property.

Before you purchase Santa Fe real estate for your vacation home, here are four main things to consider:

1. Money
2. Time
3. Location
4. Renting out and maintenance
1. Managing your money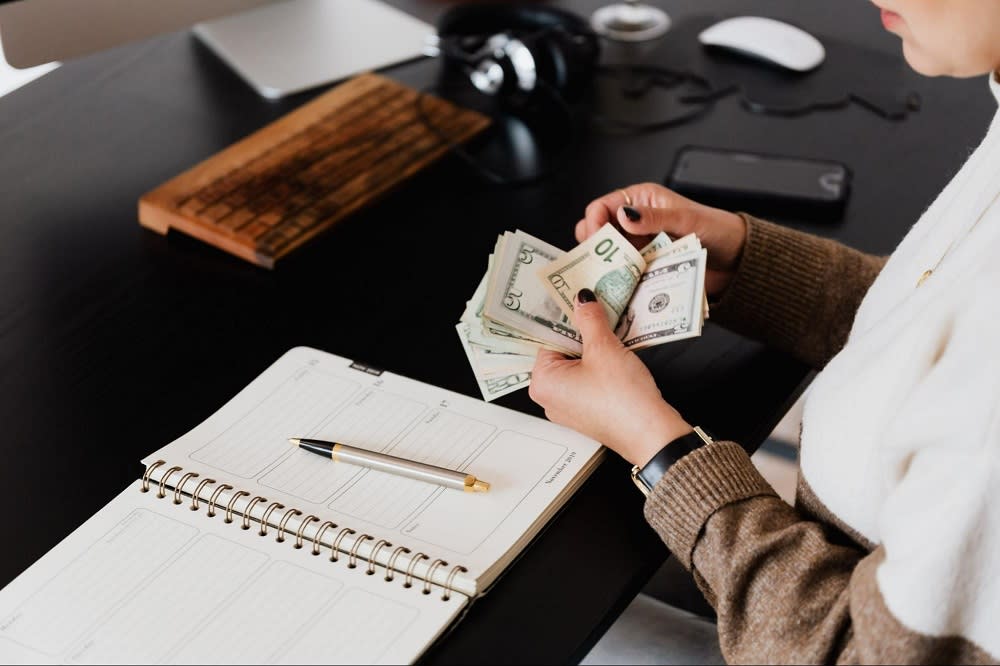 Photo courtesy of Pexels
First things first, you have to have the money necessary to purchase and prepare a Santa Fe vacation home. According to research completed by the National Association of REALTORS (NAR), the purchase of
vacation homes
has increased steadily over the last few years. However, 82% of all buyers who purchased vacation homes put at least 20% down, while 49% of vacation home buyers used cash to make a purchase.

To compete in the vacation home market, you will need plenty of expendable income to use on a home purchase. It's crucial that you know what's happening in the local market and how much a home is going to cost upfront before you decide to buy. It's also vital that you know a little about the expenses of managing a vacation home.
For example, vacation homes have significant
tax ramifications
if you use them as rentals because you will generate income from that rental. However, you can also write off certain housing expenses on your taxes by using your home as a rental. It's important to discuss your options with a Santa Fe real estate agent to ensure your income can cover the expenses of purchasing and maintaining the property.
2. Taking your time
In addition to money, vacation homes definitely take time. Not only do you have to take the time to enter expenses and income on your tax forms each year, but you'll also need to take time to maintain the home, set up listings on rental sites, manage those listings, check guests in and out, and keep the yard clean and beautiful.

Choosing to purchase a vacation home in Santa Fe, NM, means that you need to have some extra time on your hands to use for the management of the house and all its potential renters. If you're not ready to commit to another big responsibility (or hire someone who can do all the management for you), you may not be prepared to purchase a vacation home.
3. Landing on a location
Do you want a home in Historic Eastside? Or do you want to invest in modern luxury and purchase a Santa Fe home with a pool? Maybe you want an estate with a guest house, or maybe all you care about is a luxury property with views (which is easy to find!).

No matter what you're looking for, there are tons of options in Santa Fe that you'll need to consider before purchasing your vacation home. The top neighborhoods you'll want to consider include the following.
Historic Eastside
Historic Eastside
is located near the heart of Santa Fe, not far from the famous Santa Fe Plaza. It's a gorgeous neighborhood boasting old, adobe-style homes with lush gardens and elegant privacy walls. Pueblo-style homes, many with updated and improved features inside, make Historic Eastside the perfect spot for travelers to enjoy nature, check out the history, and get a taste of authentic New Mexico while exploring Santa Fe on vacation.
South Capital
South Capital
is just south of New Mexico's capital building and is a gorgeous, eclectic neighborhood perfect for families. Just a few minutes away from the Plaza and the commercial district of Santa Fe, this neighborhood is well-known and established as a family-friendly area with various architectural styles. You will still find plenty of adobe homes, but you'll also meet a few more modern ones with great outdoor spaces for kids to play.

If you're considering purchasing a vacation home in Santa Fe, South Capital is an excellent option if you're looking to rent it out to vacationers with kids or those interested in art and eclectic architecture.
Las Campanas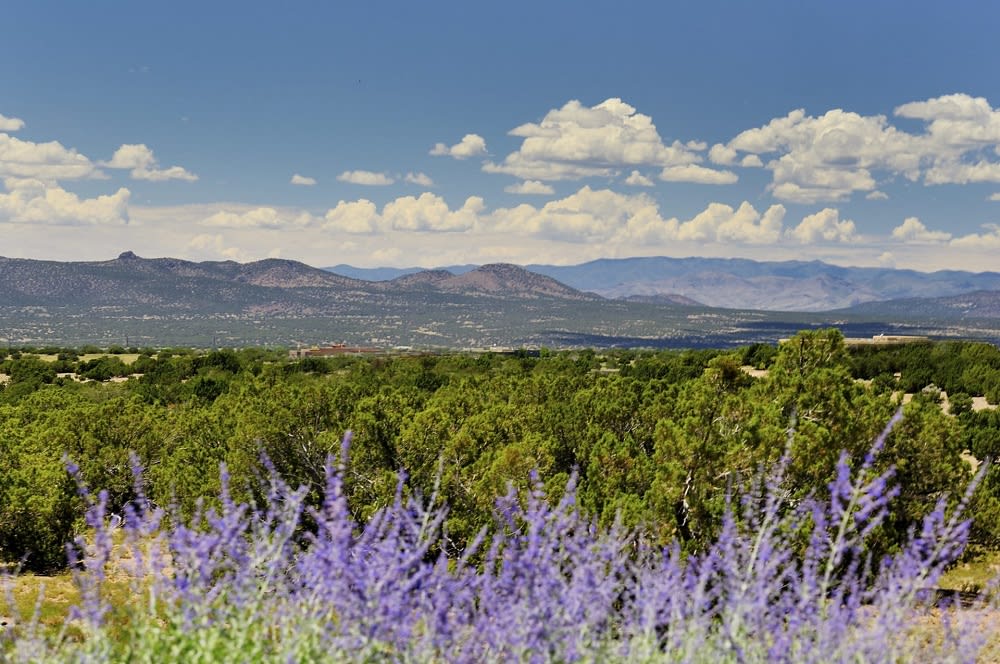 Las Campanas
is not far from the lush Santa Fe National Forest but is also tucked close to Downtown Santa Fe, so residents and visitors truly get the best of both worlds. In this exquisite neighborhood, you'll find large luxury homes in this exquisite neighborhood with spacious yards and living spaces. You'll also be close to a golf course and private country club for a truly resort-style living experience. Any guests you may have will love a vacation in the beautiful Las Campanas neighborhood!
Tesuque
Only ten minutes north of the Santa Fe Plaza,
Tesuque
is a relatively small and private community perfect for the lover of quiet, bucolic living. Huge mansions and family homes are surrounded by lush yards and a variety of green trees, making the community feel far from the city, though, in reality, it's still very close. Tesuque is a huge arts and crafts center, so anyone wanting to visit the city is sure to find some beautiful art to delight their senses as they enjoy the relaxing modern homes.
Eldorado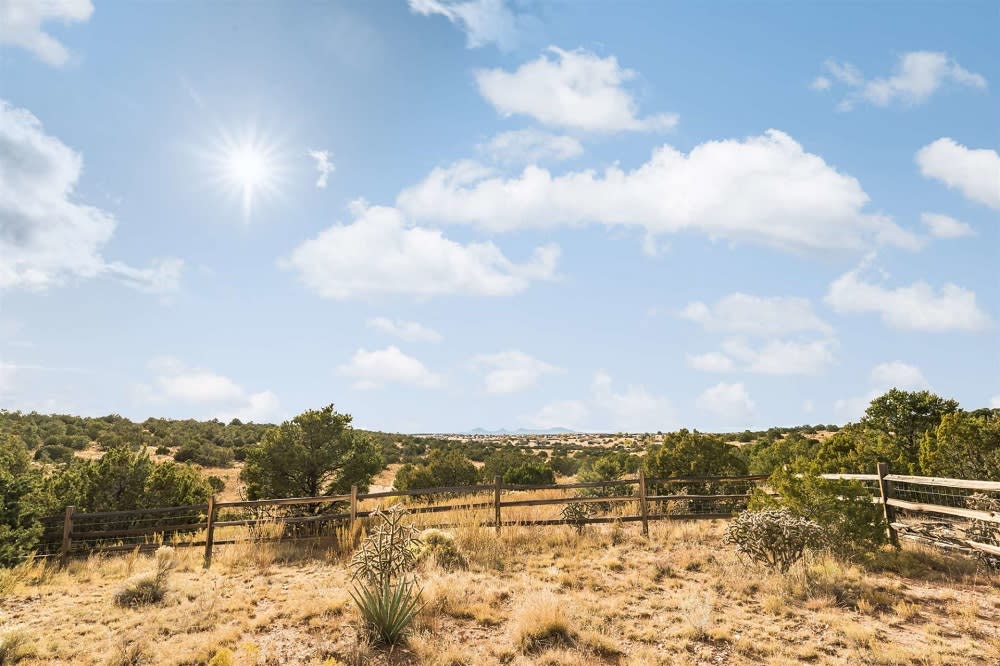 Eldorado
is conveniently located 15 miles south of Santa Fe right on the I-25 and US 285. This neighborhood is made of smaller, more affordable homes that lean on the glories of the nearby Sangre de Cristo Mountains and the miles and miles of trails and outdoor spaces surrounding the residential areas. Eldorado is an eco-friendly area that's perfect if you want something a bit more affordable for young families with a desire to explore New Mexico's natural beauty.
Tano Road, Las Dos, La Tierra, Aldea
These
four neighborhoods
are located near the Las Campanas neighborhood and boast exquisite views of the Sangre de Cristo Mountains and the unrivaled beauty of New Mexico's rural landscapes. They are pastoral in nature but not far from the city, offering a fantastic in-between spot for busy travelers. The homes in these neighborhoods are a wide mix of adobe-style and Spanish revivalist, with a few grand mansions thrown in, and most come with a huge plot of land perfect for enjoying the outdoors.
Bishops Lodge, Old Taos Highway, Artist-Hyde Park Road
Just north of Santa Fe and on the way to the beautiful Hyde Memorial State Park,
these neighborhoods
are full of one-of-a-kind options for purchasing a vacation home. While you'll find plenty of suburban areas, many of the houses are enormous and extend into the state park, where they are private and hidden from view. If you're looking for a home with a more private, luxurious air, you don't want to miss checking out these idyllic neighborhoods.
4. Readying for renting
If you want to purchase a Santa Fe home and rent it out, it's going to take you time to prepare the home for renting and keep it clean for each new guest that comes along. In the deserts of New Mexico, it's crucial that you have a way to keep the lawn looking lush and green. This may involve plenty of maintenance to keep your property in tip-top shape.
Are you ready to purchase?
Before you choose a Santa Fe home, take the time to calculate your income, your free time, and your overall desires. If you believe you have the time, money, and desire to maintain a home in your chosen location, then you're ready to purchase a Santa Fe vacation home!
*52 Lodge Trail Photo: courtesy of Ricky Allen, Cathy Griffith and Tara Earley