It's Halloween in Santa Fe, a holiday the City Different does well. If you are still wondering what to do this weekend, you are in luck: Cathy, Ricky and Tara want to share their top picks for celebrating Halloween in Santa Fe.
Dia de Muertos on the Santa Fe Plaza
Santa Fe, America's oldest capital city, welcomes a special cultural tradition to this side of the border. Some parts of Mexico have a uniquely beautiful and meaningful way of honoring their dead, and now, a Dia de Muertos (Day of the Dead) celebration, will take place in Santa Fe. Expect brightly colored masks and decorative skulls and hundreds of marigolds, the flowers traditionally used on this special occasion!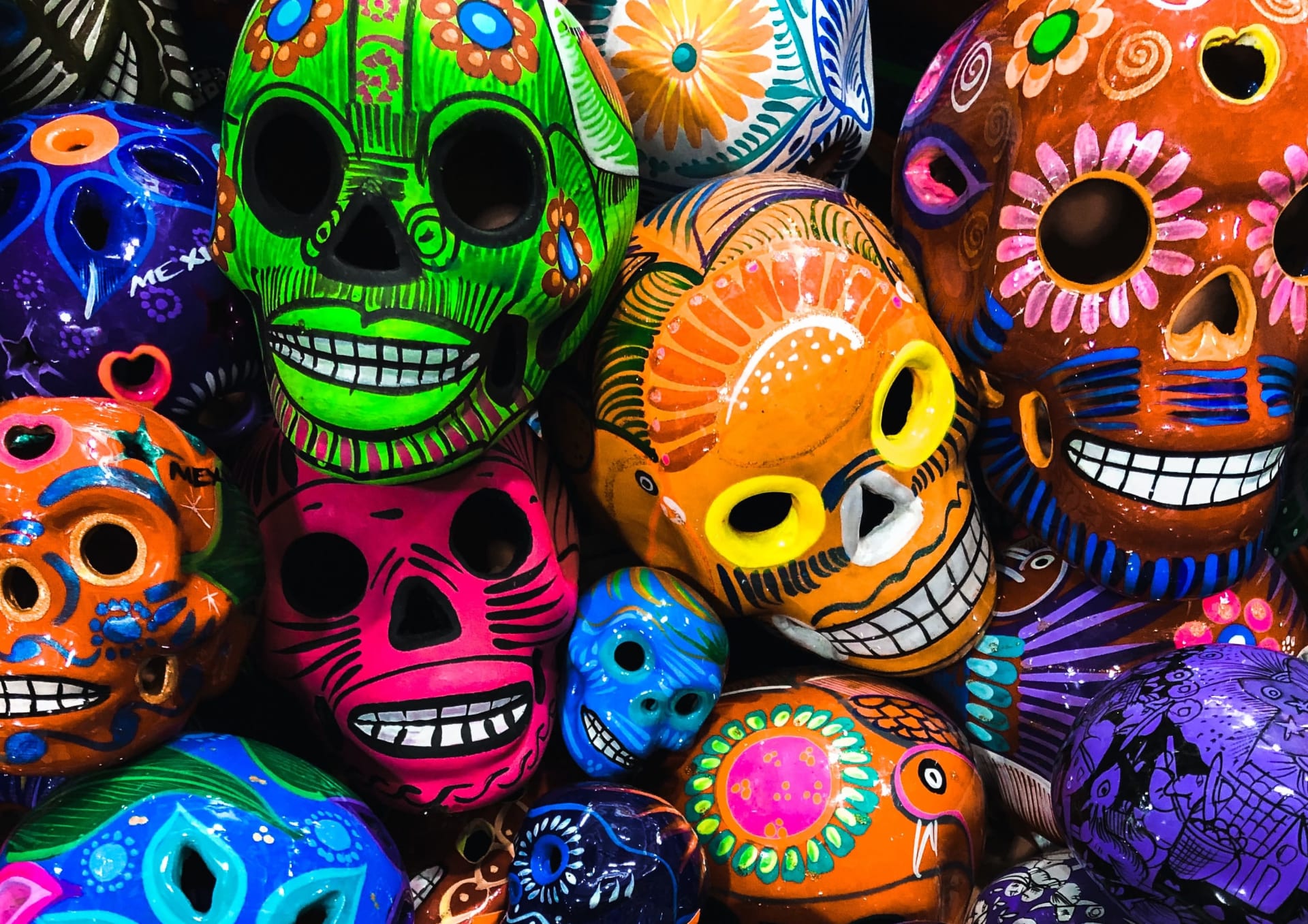 When: Friday, October 28th
Time: 4- 10 pm
Location: Santa Fe Plaza
About: The event opens at 4 pm with mariachi music on the Santa Fe Band Stand. Food trucks will be on-site.
Live Music includes:
* Milagro Youth Mariachi

* Traditional music from Las Flores del Valle: a women's trio passionate about sharing many musical genres asuch as boleros, rancheras and original songs; Mariachi Tenampa, anight-member group presenting many styles of music from various regions of Mexico, including sones, huapangos, rancheras, boleros, corridos, cumbias, and joropos; and Carlos Medina Conjunto, actor/singer Carlos Medina and group perform regional Mexican music in different styles, original songs and traditional covers.
For additional information: https://santafe.com/dia-de-muertos-santa-fe/
David Copher's 15th Annual Halloween Party
You may remember when artist David Copher's Halloween party was on the outskirts of town at his loft. The party has moved to the Hilton Hotel this year, but still promises to be an epic celebration.
Make sure to wear a costume, as the best dressed wins a piece of David Copher's art.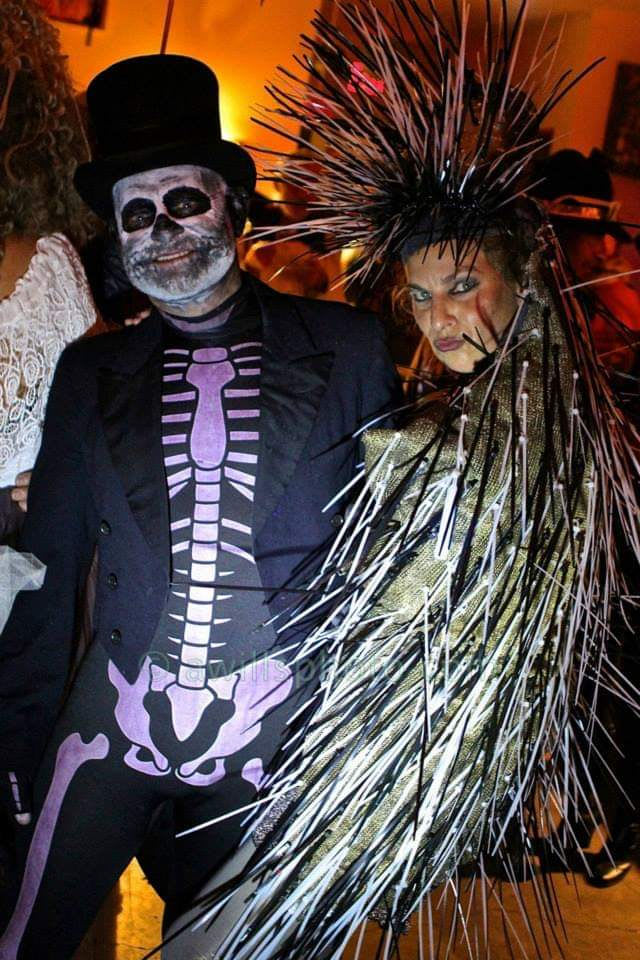 Date: Saturday, October 29
Location: Hilton Santa Fe Historic Plaza | 100 Sandoval Street
Time: 7 p-11p
Cost: $40. All proceeds will benefit Saint Elizabeth's Shelter
Celebrate Halloween on Canyon Road
It's a local favorite and most of the galleries participate. Take the kids on a walk along Canyon Road on Halloween from 4-6 pm for some of the best trick-or-treating in town.
Trick or treat from gallery to gallery in your best costumes! There are almost 100 galleries on Canyon Road; most participate.
Date: October 31
Time: 4-6 pm
Location: Canyon Road.