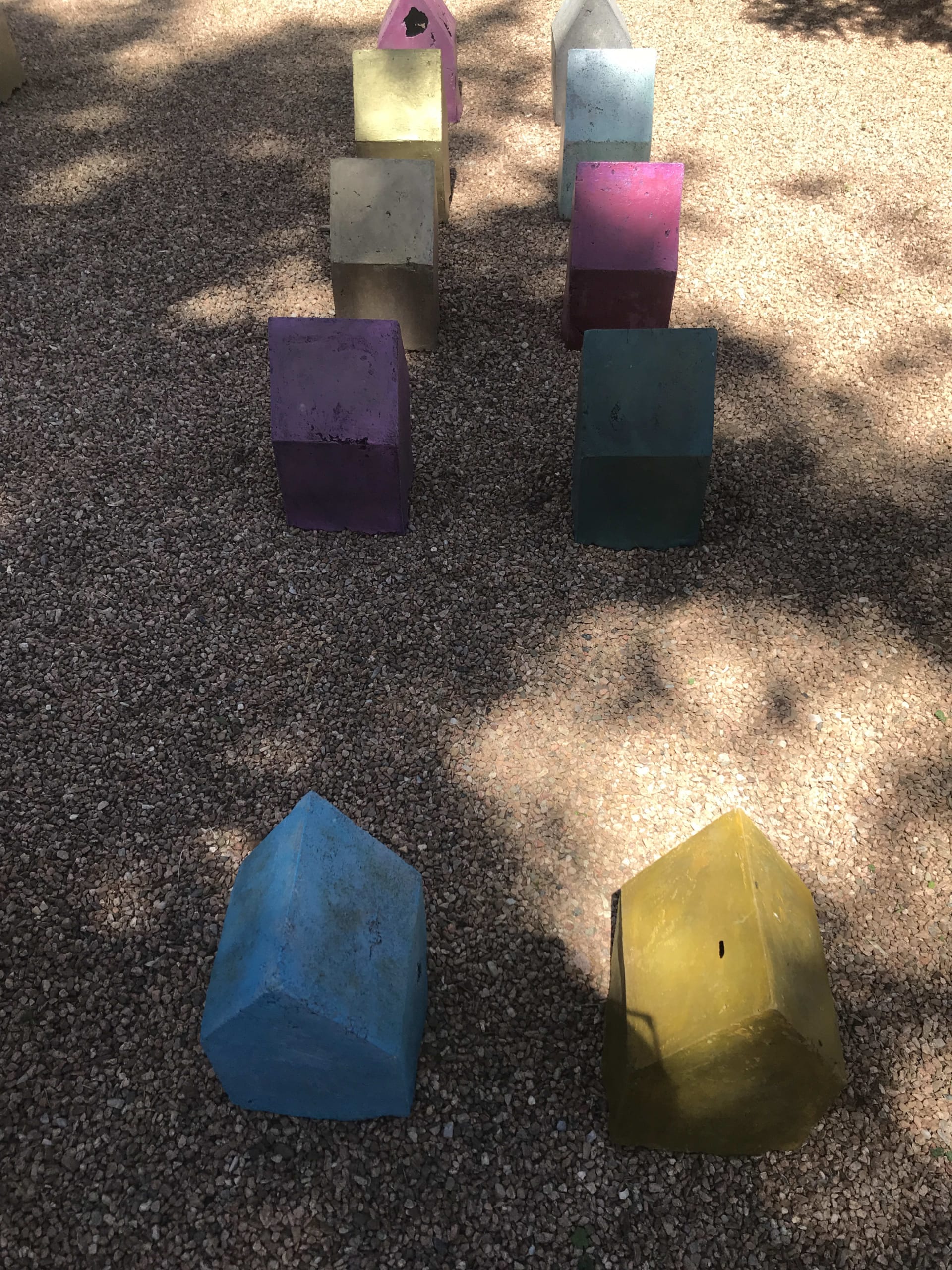 It feels, almost, too good to be true. Santa Fe is celebrating a huge milestone today, successfully meeting the Governor's goal of 60% vaccination--meaning:
"Beginning July 1, all pandemic-related occupancy restrictions on all forms of commercial activity will be lifted. All businesses across the state may once again operate at 100 percent of maximum capacity."
A few of our favorite summer events are also working diligently to bring back outdoor experiences and fun!
1. The International Folk Art Market
The Mission of the International Folk Art Market is to create economic opportunities for and with folk artists worldwide who celebrate and preserve folk art traditions. The International Folk Art Market envisions a world that values the dignity and humanity of the handmade, honors timeless cultural traditions, and supports the work of folk artists serving as entrepreneurs and catalysts for positive social change.
Dates: July 7-11 & 14-18, 2021
Location: Museum Hill
Timed Entry, Limited Crowds.
2. The Santa Fe Opera
(From the SF Opera Press Release) Santa Fe Opera General Director Robert K. Meya today announced updates to the 2021 Season including the latest in ticketing, casting and protocols for a safe reopening, plus nightly on-site simulcasts as part of the company's 64th summer festival commencing on July 10. The announcement was streamed online and delivered from the open gates of the outdoor Crosby Theatre. Meya greeted viewers stating, "And now, here we are at the gates to The Crosby Theatre – eagerly anticipating the return of music, of song, and of you, our beloved patrons, on Opening Night."
Meya confirmed that the company recently obtained approval from state officials to increase theater capacity and open up ticket sales on June 10. Meya shared, "This will add approximately 1,000 additional seats for every performance with new availability in every sectionof the theater. The Box Office is currently ticketing our wait list, and will open sales to the public on June 10, so mark your calendars and visit our website to reserve your seats!" This latest update will allow the opera to seat every row while still maintaining social distancing between groups. Maximum group size remains limited to six patrons, and mask wearing will be required at all times. The company will confirm seat locations no later than ten days prior to performance evenings. The Santa Fe Opera is grateful to its supporters and community for their patience as it works to accommodate all who wish to attend this summer.
Joining Meya was the opera's new Chief Artistic Officer David Lomelí whose appointment began on May 1. Sharing his excitement for the future, Lomelí said, "My friends, we are experiencing a generational shift in our industry. The Santa Fe Opera will be a multicultural, multicolor family of artists and supporters gathering here in the Land of Enchantment to host a festival that enhances the human experience through opera – for every audience member who visits us in New Mexico or in the digital realm."
For additional Information and Tickets: https://www.santafeopera.org/tickets/
3. Santa Fe Indian Market
The Santa Fe Indian Market, the world's oldest and most prestigious juried Native North American art market will return on August 21 and August 22, 2021. This year's ticketed event was shaped before the Governor lifted restrictions on gatherings in the state.
The Calendar of 2021 Events welcomes the return of many of the beloved components of the market.
For tickets to both market events and the Fashion Show, please visit: www.swaia.org