Santa Fe's Premier Hand-crafted Cowboy Boots
Adding Back at the Ranch to our section of featured partners brings a smile to our face. We love the store and love its owner, Wendy Henry. If you have never explored Back at the Ranch, you are in for a treat. The lovely free-standing store is on Marcy Street and features hundreds of custom cowboy boots designed by Henry. She opened her first Back At the Ranch store in 1990 and 10 years later moved the business to its current location on Marcy Street.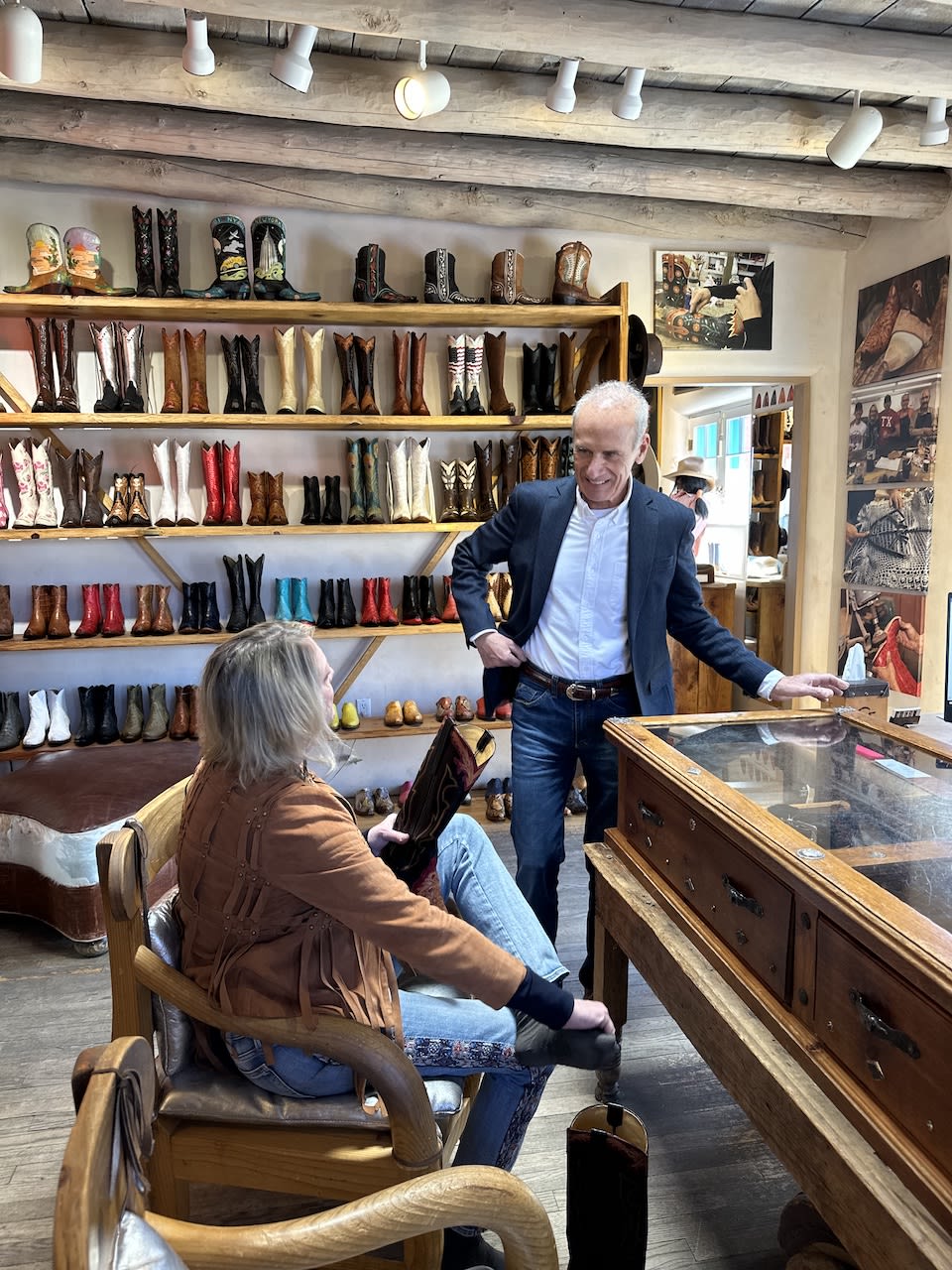 The boots at Back at the Ranch are all custom and of the highest quality with prices beginning at $1,000 a pair. Customers can choose from hundreds of designs at the store. Some boots are hand-carved or hand-sewn. Buyers can also order custom designs and color schemes on their boots.
The store's reputation has drawn clientele from around the world, with dozens of celebrity patrons including Lyle Lovett, Jane Fonda, former Gov. Bill Richardson and rapper Post Malone.
This spring we featured Back at the Ranch in an episode of the American Dream highlighting the best of Santa Fe's bespoke shopping.
Back at the Ranch is located at 209 E Marcy Street
Hours: Monday to Saturday; 11- 5pm. If you go, tell Wendy the Ricky Allen, Cathy Griffith & Tara Earley
real estate team sent you.