Credit: burnzozobra.com
What makes Santa Fe so unique? It's not just the elevation (nearly 7,200 feet above sea level.) It's not just the distinct architecture. It's not just the world-renowned galleries. And it's not just the landscape. Santa Fe is a culture that's as vibrant and distinct as any major metropolitan city. But Santa Fe isn't just a city. It's an entirely different world.
That distinctiveness is reflected in Santa Fe real estate. The median price of houses for sale in Santa Fe is $614,827, an increase of 16%. It's a competitive real estate market and it's drawing more attention than ever before in 2021. Santa Fe may have seen a population growth of 29 percent in 2020, but even long-time residents are welcoming newcomers with open arms. Whether you're a recent transplant or interested in purchasing Santa Fe real estate, here are six annual events you can't miss in Santa Fe.
Santa Fe Wine and Chile Fiesta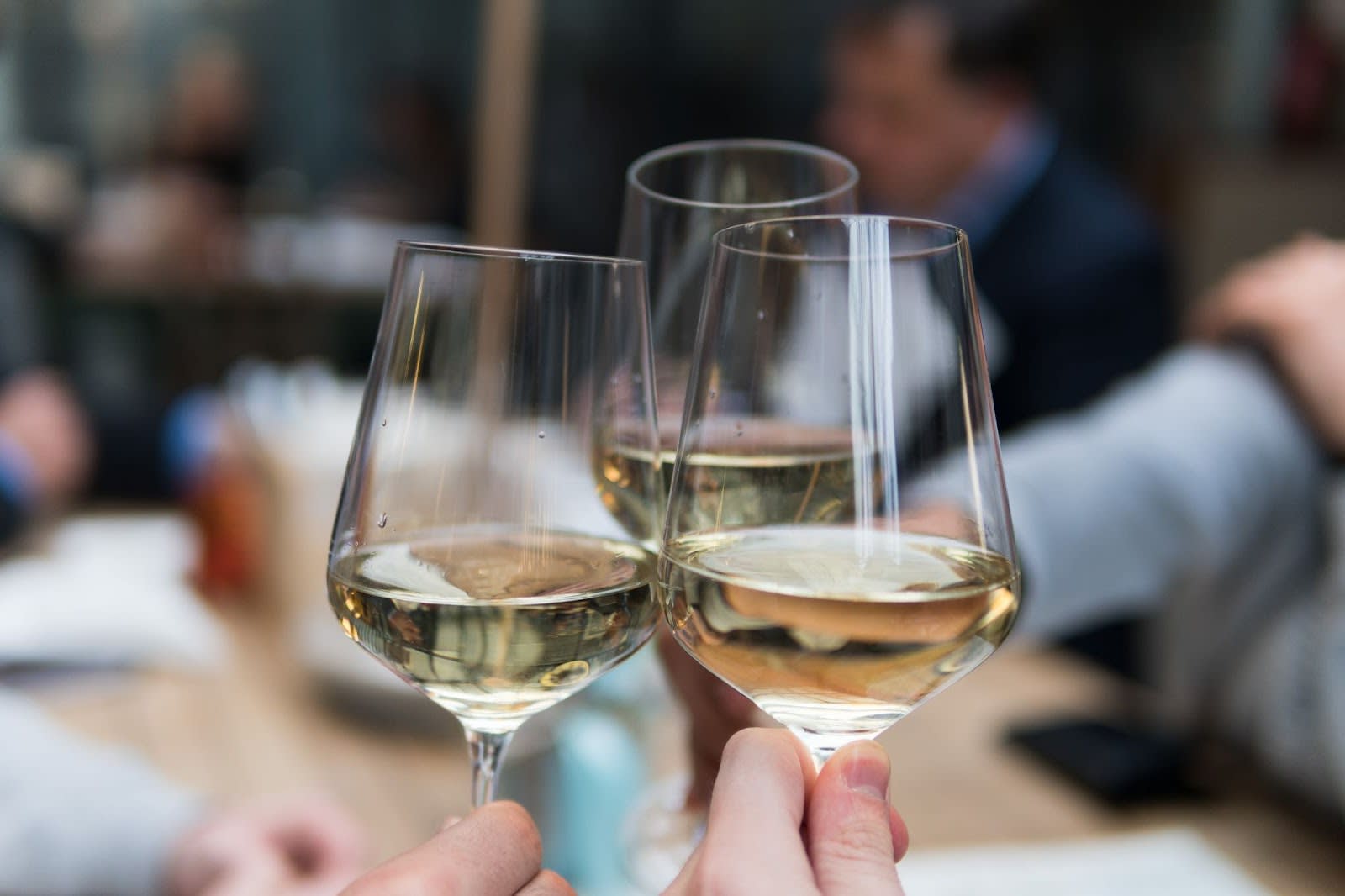 Santa Fe is known for pioneering a cuisine that's often imitated but rarely surpassed. And with a culinary style that's as influenced by traditional Mexican cooking as it is highly innovative, it shouldn't come as a surprise that chiles play a predominant role in Santa Fe cuisine. But as home to a multitude of different wineries, Santa Fe is also drawing worldwide attention as an up-and-coming market for vintners and connoisseurs and is one of the reasons why many new potential residents are seeking out Santa Fe houses for sale. For over 30 years, the Santa Fe Wine and Chile Fiesta has been wowing wine lovers and chile aficionados alike with tastings, prix fixe menus, and cooking demos from some of the rising stars of the Santa Fe food and wine scene. The three-day festival is typically held in the fall, giving the opportunity for visitors from around the globe to revel in Santa Fe's balmy autumn climate.
Haciendas—A Parade of Homes
For almost 50 years, the Santa Fe Home Builders Association has been hosting their annual showcase event, Haciendas, featuring some of the most breathtaking examples of residential design that Santa Fe real estate has to offer. 2021's five-day celebration may have already passed. But after readers of Condé Nast Traveller recently voted Santa Fe among the "Top Best Cities in the World," 2022's extravaganza may turn out to be a record-breaker. While the pandemic has forced restrictions on touring some showcase homes nominated for awards, Haciendas allows both Santa Fe residents and those who may be interested in Santa Fe houses for sale a rare inside look at some of the country's most beautiful and innovative luxury homes—both virtually, as well as in person.
Santa Fe Music Festival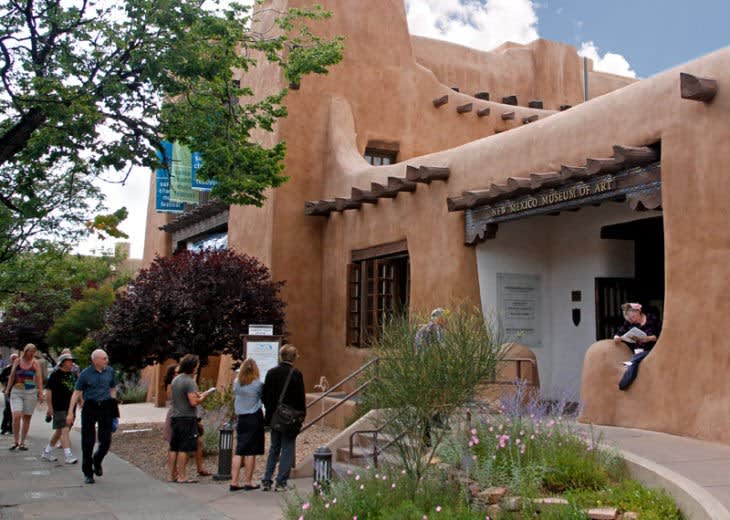 Credit: Santa Fe Chamber Music Festival
The annual Santa Fe Music Week may not have the name recognition of the Newport Folk and Jazz Festival. But those who own Santa Fe real estate know their city is home to some of the nation's most renowned performing artists. Music Week is one annual event that has continued to draw music lovers from around the globe since 1973. While the anchor has always been the legendary Santa Fe Chamber Music Festival, Music Week has played host to some of the region's breakthrough artists and countless styles, including jazz, country, international, folk, pop, and rock—with many events free to the public, held outdoors at the historic Santa Fe Plaza.
New Year's Eve at the Santa Fe Plaza
Manhattan may have Times Square on New Year's Eve and Australia might have Sydney Harbor, but owners of Santa Fe real estate know there's nothing quite like New Year's Eve on the Santa Fe Plaza. After all, Santa Fe does have to live up to its official nickname of the City Different. You won't find a 12,000-pound crystal ball dropping during New Year's Eve in Santa Fe and you won't find teeming crowds craning their necks to get a glimpse of a celebrity. What you will find is the raising of a traditional indigenous Zia emblem handcrafted by trained artisans, an award-winning fireworks display, and the warmth, community, and intimacy you can only get underneath the brilliant Santa Fe night sky.
The Farolito Walk on Canyon Road
Those who are in the market for Santa Fe houses for sale likely already know the city is home to a wide number of diverse neighborhoods. But there's one common factor to all of them: community. There are few major cities in the US where you'll find residents as friendly and welcoming as those in Santa Fe and nothing says warmth and community quite like the holiday season. Each Christmas Eve, the Farolito Walk on Canyon Road is illuminated by votive candles and bonfires as the festive sounds of carolers and joyful revelry fills the December air. A distinctly Santa Fe tradition, the Farolito Walk takes thousands of attendees along over 100 award-winning galleries, boutiques, and stunning architecture dotting the mile-long stretch of Canyon Road, giving newcomers a chance to experience all the hospitality and good cheer Santa Fe is famous for.
The Burning of Zozobra
For nearly 100 years, the Kiwanis Club of Santa Fe has been hosting an annual send-off to summer with their celebrated Burning of Zozobra each Labor Day weekend at downtown's Fort Marcy Park. But who or what is Zozobra? Originally designed by local artisan WIll Shuster in 1924, Zozobra is a 50-foot high effigy made of lumber, chicken wire, cotton, and paper-mâché ceremonially burned alongside a dazzling fireworks display to symbolize Santa Fe's victory over gloom and despair. Attendees are encouraged to submit their own anxieties and fears anonymously, to be stuffed in Zozobra and later burned to encourage optimism and hope. This event concludes the two-week fiestas, which are filled with parades and celebrations. The Burning of Zozobra is a family affair; one that annually attracts around 50,000 attendees and is a favorite of both visitors and owners of Santa Fe real estate alike.
Thinking of buying one of the Santa Fe houses for sale and seeing why "the City Different" was named the second-best U.S. city to live in by Travel & Leisure magazine in 2021? If you're ready to buy, reach out to trusted Santa Fe real estate agents Ricky and Cathy to find out everything you should know about life and real estate in Santa Fe.