People have been working from home for quite some time, with the Gallup survey indicating that about 43% of Americans practice it occasionally. However, the COVID-19 pandemic accelerated this evolution, sending more employees to remote working arrangements. Going by experts' predictions, you may have to prepare for more days of working from home or even have to keep at it permanently.
Your Santa Fe home office has many impacts on your general well-being and productivity. For instance, working from home means dealing with numerous distractions while connecting virtually with co-workers, managers, or contractors, and requires cutting-edge technology to ensure you can interact with colleagues smoothly.
In addition to high-end technology, setting the right mood and increasing productivity are additional important needs when it comes to a home office. These changes will not only help you enjoy your dedicated working space, but they will also make your home more competitive among other Santa Fe homes for sale should you choose to sell. Consider the following upgrade ideas.
1. De-clutter the Space
Any good Santa Fe real estate agent will tell you decluttering is key to selling your home—but it also plays a part in being productive in your home office. Depending on the amount of clutter in your office, this task may be time-consuming, but worth it.
Go through your shelves, desk space, and drawers to find and eliminate every item you no longer use and organize the rest. For the items you don't need, decide if you want to sell, donate, toss, or move to a different part of the house.
A home office that is regularly decluttered gives you a relaxing space where you can focus on work and find items you need quickly and easily. It will also save you time and energy when you need to do a whole-house decluttering prior to listing your property among other Santa Fe homes for sale.
2. Personalize the Space
Unlike a shared working space, a personal office allows you the freedom to add a personal touch and indulge in your own unique tastes. You can paint the walls in unique colors, update shelving, or change the drawer and cabinet hardware.
Also, add artwork and décor that appeals to you. A few personalized accents in your office will make you feel more comfortable and inspired. However, keep in mind those looking at Santa Fe homes for sale do not want to see intense personality shining through in your home, so you may need to neutralize certain elements prior to giving tours.
3. Professional Grade Office Chair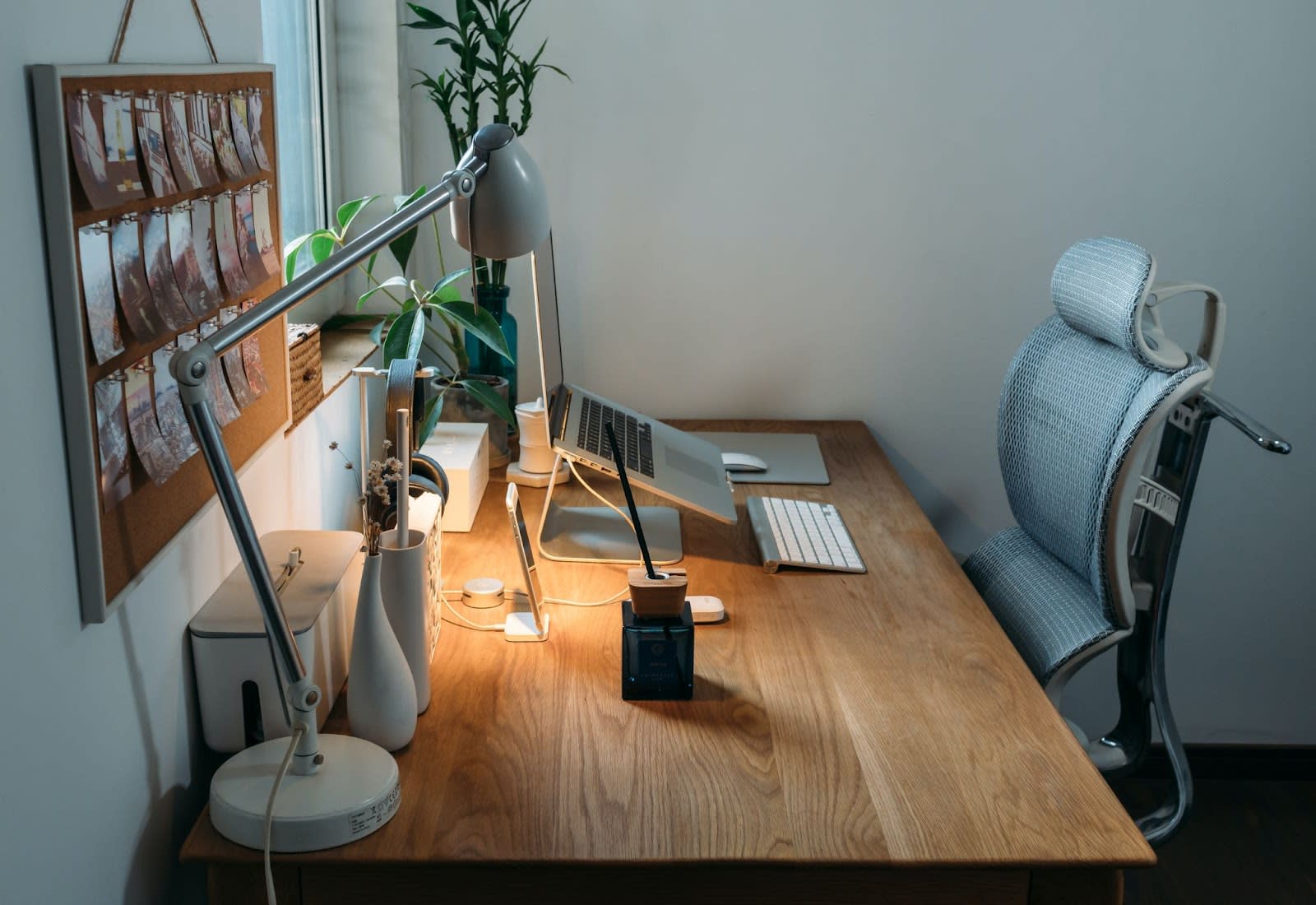 A good chair is essential if you spend hours on end sitting in your home office. There are different styles and designs to consider, including traditional, mid-century, or modern. Take time to consider options and pick one that matches your specific needs with strong online reviews. Some owners of Santa Fe homes for sale will leave their desk and office chairs in their listed home for staging purposes, so it's possible that your investment in a chair could contribute to an increased resale value.
4. Light Up the Room
A well-lit room helps your brain stay active and puts you in the right mood for your job. Working from home also may mean frequent video calls with your team managers and colleagues, so you need to have the right lighting to look your best online.
Ensure the room has enough light during the day. You can install sheer window coverings to allow more light into the office or include floor and desk lamps to brighten the room. Chic modern lighting fixtures will make your office cozier and more welcoming and will be useful when staging. If you are planning to sell in the near future, consult with your Santa Fe real estate agent about what types of lighting are trending with prospective buyers.
5. Bring the Nature Indoors
Introducing house plants is another way to increase the comfort and enjoyment of your home office. Indoor plants improve air quality and beautify your space. They can also mimic the benefits of working outdoors if you're not able to set up on your outdoor porch, patio, or deck.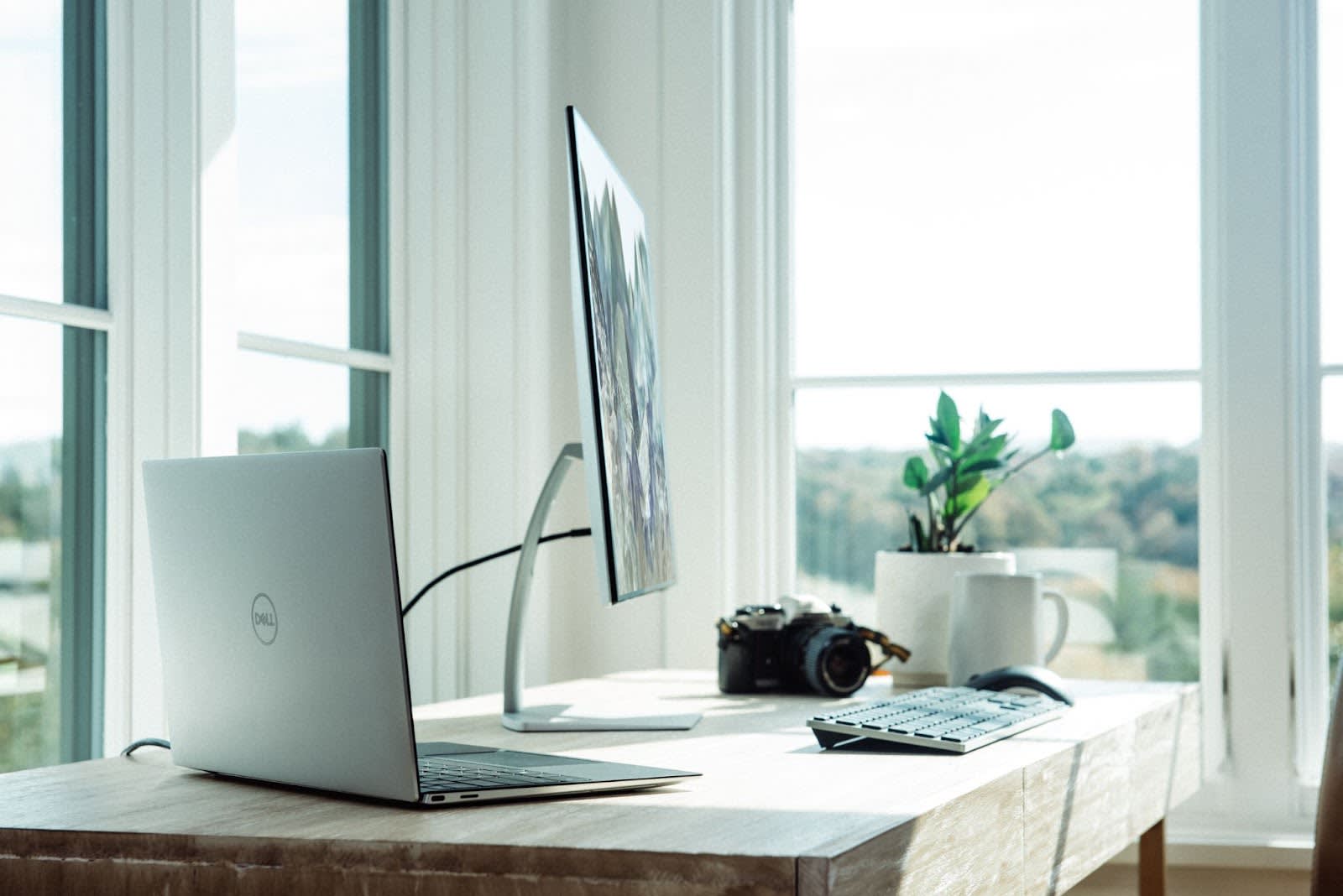 Some of the best indoor plants for your home office include peace lilies, succulents, snake plants, Chinese evergreens, and Madagascar dragon plants. Don't have a green thumb? Don't worry. These plants are all easy to care for and require little maintenance.
6. Add Scents
Different scents trigger various feelings, thoughts, and moods. Some activate memories, while others sharpen your creativity or boost your energy. In addition to lamps, you may consider scented candles to give you the benefits of certain aromas while also providing extra light. You can also add an essential oil diffuser to your space to enjoy the benefits of natural scents. Some aromas to consider include:
Cinnamon for fighting fatigue

Peppermint to boost your energy

Rosemary for a sharper memory

Lavender to keep you relaxed
Those who are looking at Santa Fe homes for sale will also appreciate these pleasing scents, so make sure you burn a candle or turn on your diffuser prior to any showings.
7. Put On Some Finishing Touches
A new rug on the floor, a family portrait, and framed diplomas and awards are some excellent finishing touches for your office and present it better in person and over video calls. While these little touches are ideal for those who plan to continue living and working in their homes, they do need to be removed if you plan on listing and showing your house to those looking for Santa Fe homes for sale.
Ready to take your home office to the next level to increase your productivity or make it more appealing to buyers? Reach out to trusted Santa Fe real estate agents Ricky Allen and Cathy Griffith to assist you in every aspect of the selling process.