Are you ready to list your Santa Fe home for sale? Wondering what you need to do to ensure your house is adequately prepared for the market so it can get the best possible offers? Though Santa Fe is currently experiencing a strong seller's market -- meaning there are more prospective buyers of Santa Fe real estate than there are listings -- it doesn't mean you should forgo putting time and effort into prepping your house for the market. Those homes that are updated, staged, and in the best possible condition will always get more, higher, and quicker offers than those that are not.
Here is your step-by-step guide to prepping your home for listing.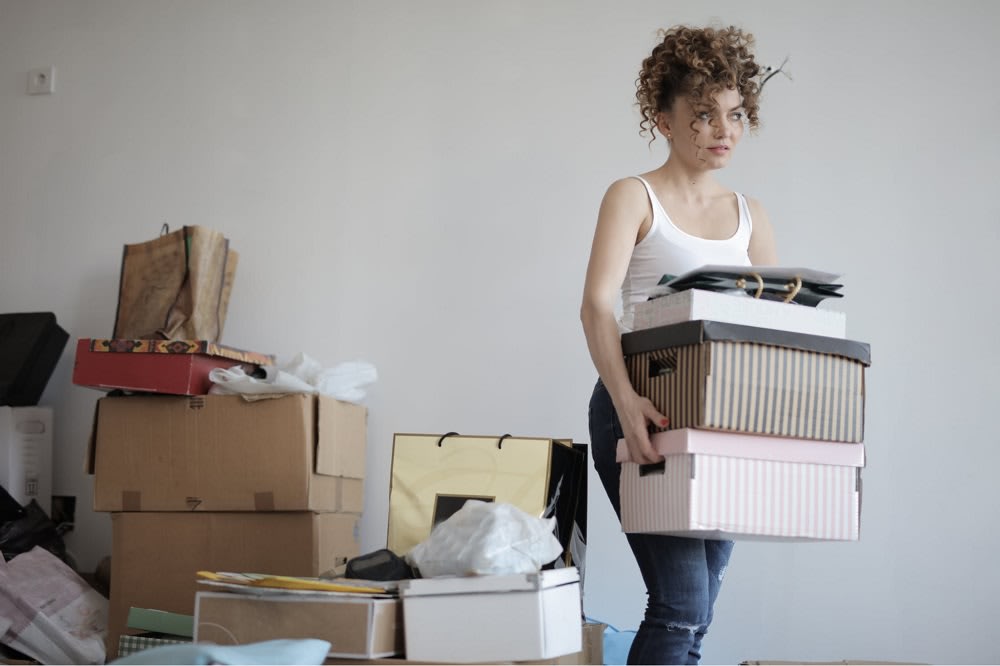 Step 1: Declutter
The best way to maximize the space of your Santa Fe home is to remove as much clutter as possible. Rent a storage unit early on in the process so you can have a place to put your excess furnishings, clothing, papers, and other belongings that you won't need while you attempt to sell your house. Avoid putting extra stuff in closets, attics, or basements, as those who are interested in Santa Fe real estate will check these parts of the house to determine how much space is available for their belongings.
Step 2: Depersonalize
The best way to help your ideal buyer make a decision on buying your house is to help them visualize themselves living there. That's difficult to do when you have family photos on the mantle, unique artwork on the walls, and all your hobby materials in the guest bedroom. Before you list, go through your home and remove anything unique to your family or personal tastes. Put these items in your storage unit and do your best to redecorate your home in a universally appealing way.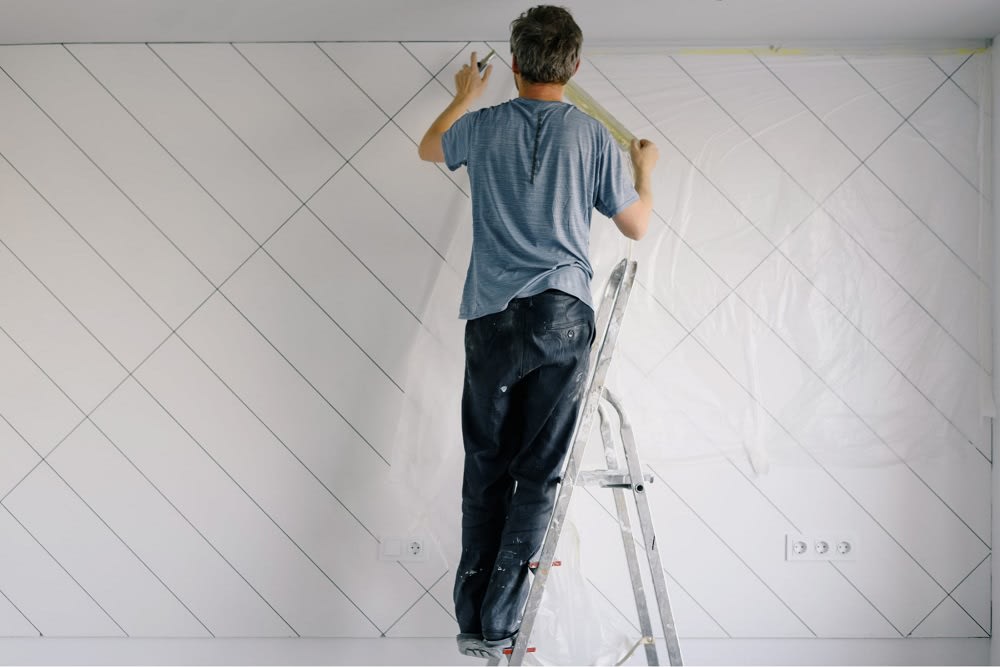 Step 3: Do Some Touch-Ups
It's usually unnecessary to completely remodel your Santa Fe home before listing unless it's very outdated or in disrepair. All that's needed are usually some simple touch-ups to make sure the house has been cared for. Pay attention to any dingy areas on the carpet, scuffed portions of hardwood floors, or walls that have marks on them.

You may want to do a paint refresh on rooms that are painted in a unique or outdated color. Be sure to focus on neutral tones that appeal to a wide range of people. This palette also makes spaces appear larger.
Step 4: Pay Attention to Smell
If you have lived with animals for years, have smokers in the house, or tend to cook highly spiced or ethnic foods, your home may retain a smell that could be unappealing to potential buyers. It's difficult for you to identify these smells in your own home because you've lived with them for so long, so the best course of action is to have your Santa Fe real estate agent come in and tell you if there are offensive odors that need to be taken care of.

Sometimes, a deep cleaning or carpet deodorizer is all that's needed to take care of bad smells. Other times, you may need to paint or take stronger measures to ensure your home smells appealing to potential buyers.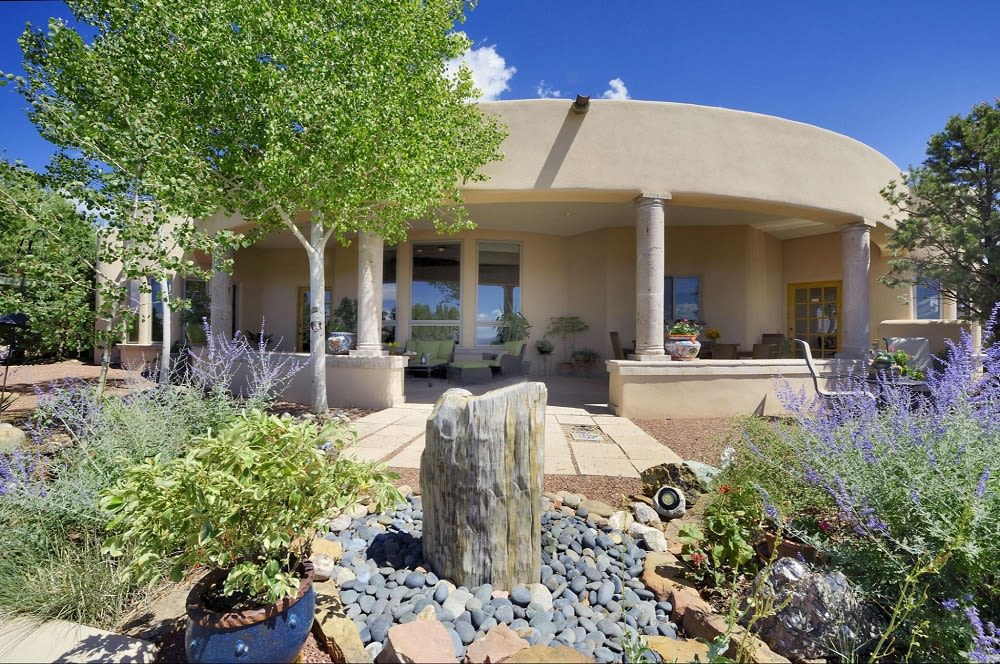 Step 5: Focus on Curb Appeal
The first thing potential buyers will see of your Santa Fe home is the outdoor areas such as the front walk, mailbox, porch, and lawn. To make an excellent first impression, make sure your lawn is trimmed and manicured. Consider replacing or repainting your mailbox or front door. Address any repair items like broken front steps or cracks in the walkway.

To up your curb appeal even more, consider adding some colorful potted plants or flowers to the walkway or placing some quality outdoor furniture on the front porch.
Step 6: Stage It
To make your Santa Fe home shine, consider having a professional come in to stage it. A professional stager will remove or rearrange furniture and décor to make your home appear bright, cheerful, and as large as possible. A stager will also ensure that each room has a designated purpose. For example, if you have a third bedroom that doubles as a storage and hobby room, the stager may redecorate it as a dedicated home office space with a desk, bookcase, and the necessary tech equipment.

If you plan on selling your home primarily through online means like virtual tours, you can also choose to have your home virtually staged. This process digitally alters the appearance of your home with photo editing software, and it is more flexible and less expensive than traditional staging. However, virtually staging your home won't help you if you have potential buyers viewing your house in person.
Step 7: Have Professional Images and Video Taken
In this day and age, it's likely that most of those who initially find your Santa Fe home for sale will be doing so online. To ensure your home shines online, hire a professional real estate photographer and videographer who can take quality images and create a virtual tour of your home.

These can be used in the listing and social media marketing campaigns to draw interest and encourage potential buyers to schedule a showing. However, make sure your home has been decluttered, touched up, depersonalized, and staged before you take the next step and hire the photographer and videographer.

One of the most critical steps you take in prepping your home is to hire an experienced Santa Fe real estate agent to guide you through the process. They can help you decide on repairs, redecorating, and staging, remaining by your side as you price your home and choose the best offer from interested buyers. If you're ready to take the next step, reach out to Ricky Allen and Cathy Griffith for assistance in selling your Santa Fe home.