All About the Haciendas Parade of Homes, 2023
The 31st Annual Haciendas: A Parade of Homes is an opportunity to explore home design including layouts, kitchen and bathroom designs, cabinetry and the latest home technologies.
A Parade of Homes opens on August 11 through the 13th and August 18-20, 2023- allowing visitors two full weekends to explore extraordinary homes throughout Santa Fe.
This year's tour includes 20 homes and the RCT team is proud to be representing 11 Kohari. This stunning property is located on a 3.57-acre lot, this stunning contemporary residence is located in Estates V of Las Campanas with direct views to the Sangre de Cristo Mountains. The impressive gallery entrance with its large cantilever door welcomes guests with a three-sided fireplace that adjoins a generous living area. Metal beams and high ceilings add to the modern architectural design. The open floor plan flows from the living area to a gorgeous gourmet kitchen and large dining area with access to a deep, covered portal and outdoor kitchen. The primary bedroom shares the Sangre de Cristo views and offers a luxurious spa bath area and amazing wrap-around closet. Two guest bedrooms, each ensuite, feature walk-in closets, separate portals and magnificent Santa Fe sunset views to the Jemez Mountains. A bonus room is ideal as an office, fitness or fourth bedroom. High-end finishes include lime plaster walls, custom cabinetry, exotic hardwood and stone floors, LED lighting and Pella stacking doors, professional cooking facilities by Hestan and Refrigeration by True - Both unmatched in their modern design and professional quality. Exterior finishes include both stone hardscape and softscape with drip irrigation, The oversized garage is complete with two electric charging stations and sleek, transparent garage doors. Membership to the Club at Las Campanas can be purchased and is upon approval. The Club offers two Signature Jack Nicklaus Golf Courses; the Spa & Fitness Center to include tennis and pickleball; a world-class Equestrian Center; The Hacienda Clubhouse, Spa Cafe and Log Cabin dining facilities.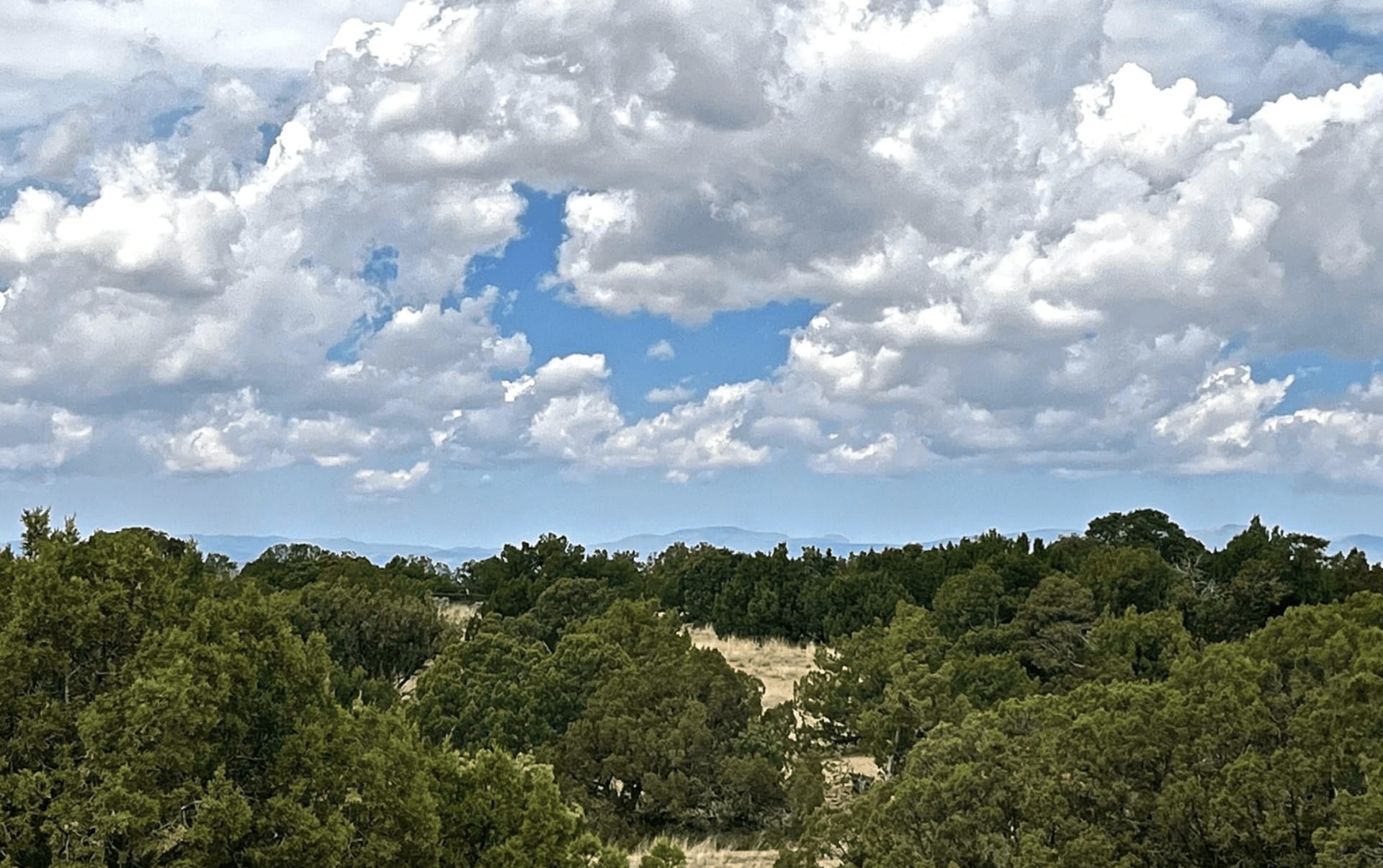 In addition to visiting 11 Koshari, the Parade of Homes is a chance to witness old-world craftsmanship that has been handed down through generations, along with cutting-edge design and innovative use of materials that continue to make Santa Fe famous. Experience the work of design and construction professionals, green builders, architects, and next-generation innovators at all 20 featured homes.
"We have the most high-performing, energy-efficient homes that can be built," says the Executive Officer for the Santa Fe Area Home Builders Association, Miles Conway. "At least two of the homes on this year's parade are on the cutting edge of what can be done in terms of energy efficiency. But we also have apartment complexes on parade this year. The Homewise rebuild is urban downtown living that's very edgy and cool. Across town, you have the Siler Yards, which demonstrates what can be done with creative affordable housing. We also have a number of homes that are at the pinnacle of what's happening in the custom home environment."
Who are the Participants in this year's Parade of Homes:
Taking part in the Parade of Homes this year are Acacia Builders, Arete Homes of Santa Fe, Big Art Building, Boss Builders, Coyote Development Group, Dura Build, Green Star Builders & Studio Beili, High Desert Construction, Homewise, J.M. Evans Construction & Da Silva Architecture, Modern Design + Construction, La Pradera & Next Generation Contracting, Paul Davis Restoration, Pulte Homes, Santa Fe Habitat for Humanity, Siler Yards, Yazdec Construction, and Zachary & Sons. As an added bonus, the historic Lamy Chapel at Bishop's Lodge is on the parade, after undergoing a major renovation to give it another hundred years of life.
"One thing that I want the community to know about is that our Santa Fe Area Homebuilder's Association thinks about housing from A to Z," says MIles. "From the most contemporary cutting-edge custom homes, to affordable housing, and everything in-between. The builders in this association are very proud and principled, and honored to uphold the tradition of homebuilding and home creation. Many of them consider themselves artists, and it shows. This year's parade shows off the entire spectrum of the building environment in Santa Fe."
For more information, visit the website.
Image: View from 11 Koshari