Overall, Santa Fe combines small-town charm with incredible natural beauty, which makes it an ideal place to settle down or use as a home base. It's located conveniently with two airports within 60 miles, making travel a breeze. So, it makes sense that buyers looking for a peaceful place to call home have noticed that Santa Fe is definitely worth considering! If you want to sell your home fast, you have come to the right place. Santa Fe is a great place to live, and with the right tips, you will surely get top dollar for your home. We have compiled a list of our best advice for selling your home quickly and easily.
Begin by making your property shine inside and out
1: Fix any outstanding issues
Before putting your house on the market, it's essential to take care of any items that have been piling up, especially anything that could undermine a buyer's confidence in your home. Simple improvements like replacing worn window screens or treating mildew can go a long way toward boosting your house's curb appeal and helping buyers feel at ease. Not only will they make your home look fresh, but they will also demonstrate to potential buyers that the house has been well taken care of and is ready to move in immediately. By properly addressing these small tasks now, you can save yourself the hassle in the future, as these easily fixable issues are often raised as concerns during an inspection report. Don't let any unfinished projects hold up your sale — take care of any outstanding honey-do items and get your house sold quickly!
2: Clean, declutter, and spruce up the little details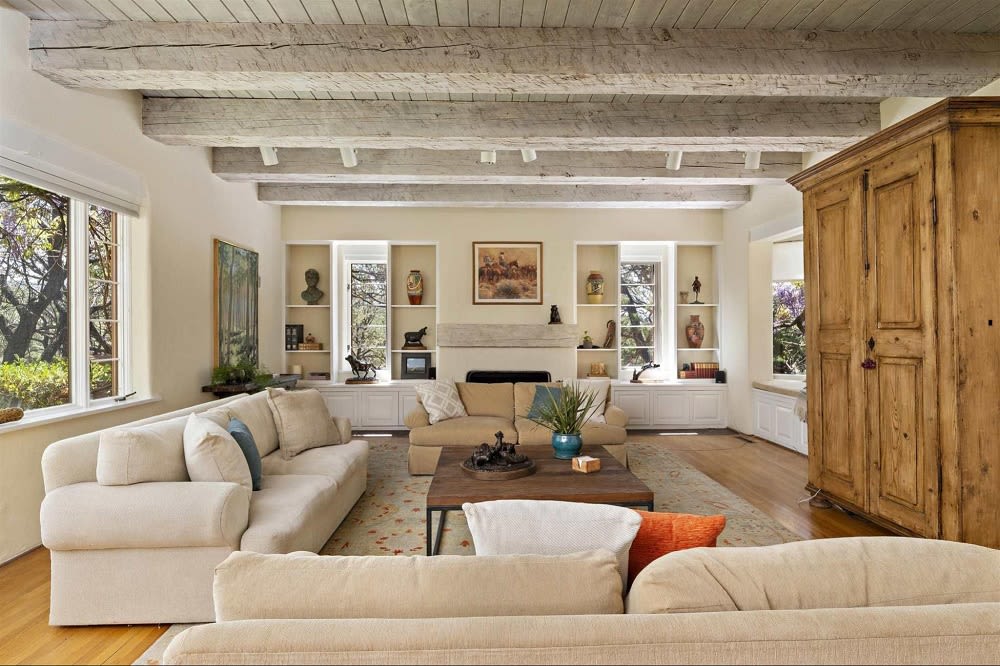 Potential buyers looking for Santa Fe homes for sale are interested in properties that will make a good and lasting impression. Cleaning, decluttering, and sprucing up your home's little details can be key to helping you get the most out of your property. Start by cleaning everything from top to bottom — mopping floors, scrubbing surfaces, and beyond — to help your home look its best. After that, removing personal items is a great way to depersonalize the space and let potential buyers envision the house as their own. You should also consider taking care of any deferred maintenance and updates, such as painting or changing out outdated hardware or light fixtures. Doing this can really show off the potential of your house to prospective buyers and encourage them to move quickly! Taking a few extra steps now may ensure a faster sale later on down the line.
3: Don't forget curb appeal
Updating your curb appeal is one of the best investments you can make when selling. Landscaping is an important factor in creating a strong first impression, as well as framing the entryway and making sure the yard is neatly groomed and weed-free. Additionally, fresh siding and windows that match the style of your house make it look more current and inviting while adding color to your exterior with paint or shutters gives it personality and charm. An updated exterior door with decorative lighting can help add warmth and coziness to your entranceway. Lastly, replacing outdated garage doors with more modern options not only contributes to a cohesive look but also adds functionality and value. Taking care of these details can make all the difference in helping you sell your house quickly, so don't overlook them! Taking care of these smaller details could make a huge difference in getting a great offer on your home. Don't pass up this opportunity to sell your Santa Fe home fast: update your curb appeal today!
Hire professional help
4: Have a professional inspection done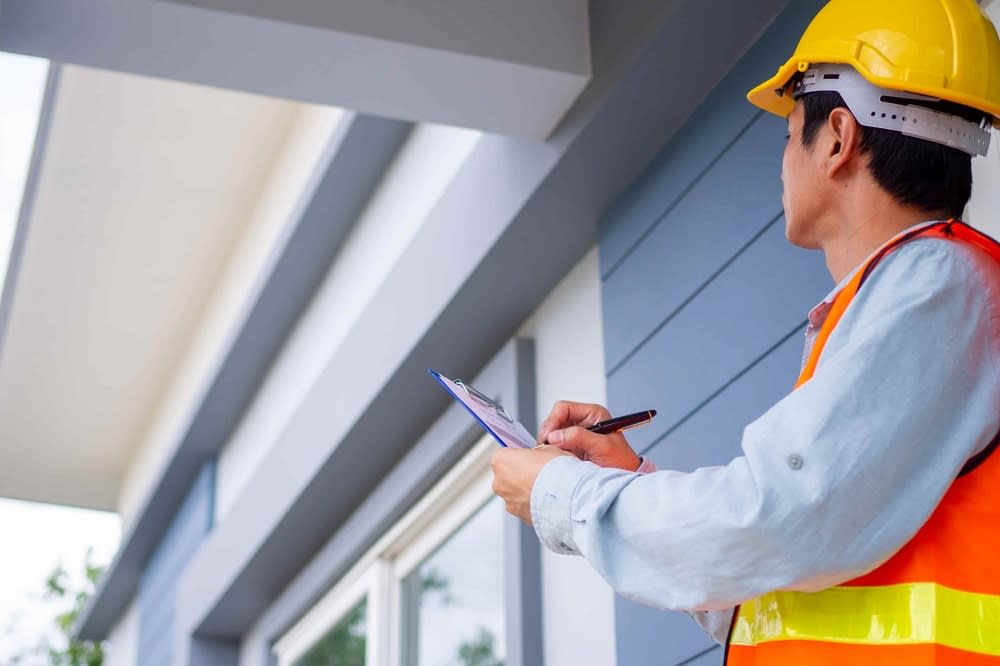 If you're thinking about selling your home, don't forget to
consider the importance of getting a professional inspection done
. A thorough home inspection can help ensure that any potential buyers will get an accurate picture of the condition of your property, which in turn can be used as negotiating leverage when you set a price for your house. Not only that, but it may also enable you to catch and correct any problems before they become bigger issues, saving time and money in the long run. In addition, having a professional inspector will give buyers peace of mind when making their decision, so they feel confident that their investment is sound. When all is said and done, getting a professional inspection done allows sellers to confidently list their homes on the market, knowing that they are well informed on the status of their property. Therefore, if you're looking to sell your home quickly and at a top-dollar price, it's worth taking the time to invest in a professional inspection.
5: Ensure the major home systems are fully operational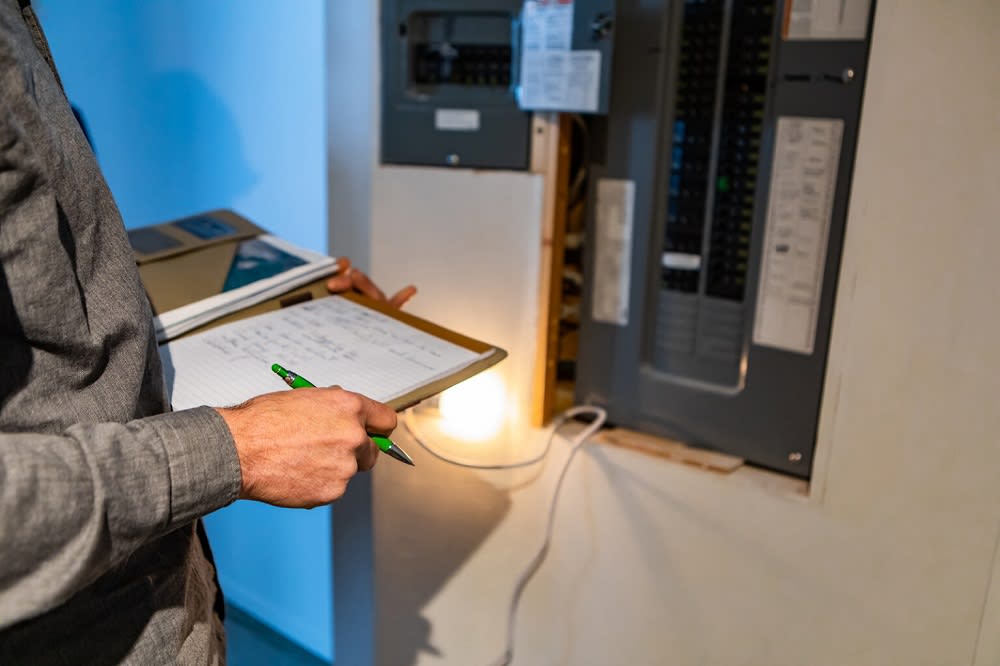 Selling a home can be an exciting experience, but that doesn't mean it's easy! When getting your house ready for sale, it's important to
make sure all of the major systems are operational
. This means checking the electricity, plumbing, heating and cooling systems, as well as any appliances included in the sale — like a refrigerator or dishwasher. Ensuring these systems are working correctly will help your home stand out from the competition and achieve the best valuation possible. Plus, it'll put prospective buyers at ease knowing that they won't have to deal with any repairs when they move in, making them more likely to offer you a good price for your home. If you're looking to sell quickly and easily, taking care of your home's major systems is essential!
6: Update or upgrade for high ROI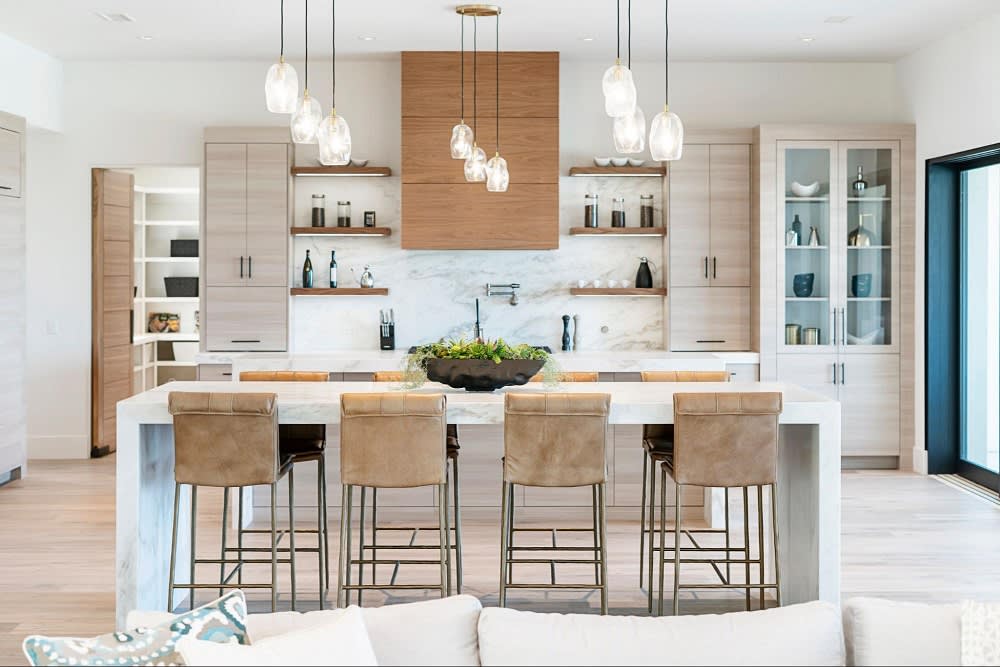 Upgrades and improvements that offer a high return on investment should be at the top of your list. Simple renovations such as updating an old roof or adding additional storage space will likely have buyers feeling intrigued by your property's potential. Furthermore, kitchen and bathroom remodels — two of the most common renovations in any home — can greatly improve how your property is perceived and quickly entice buyers to make an offer. This type of work not only adds value to your home but also lets buyers know that their new home won't require a lot of extra repairs down the road. As you prepare to sell your house, consider these high ROI updates and upgrades to help ensure a more successful sale.
7: Hire a professional staging service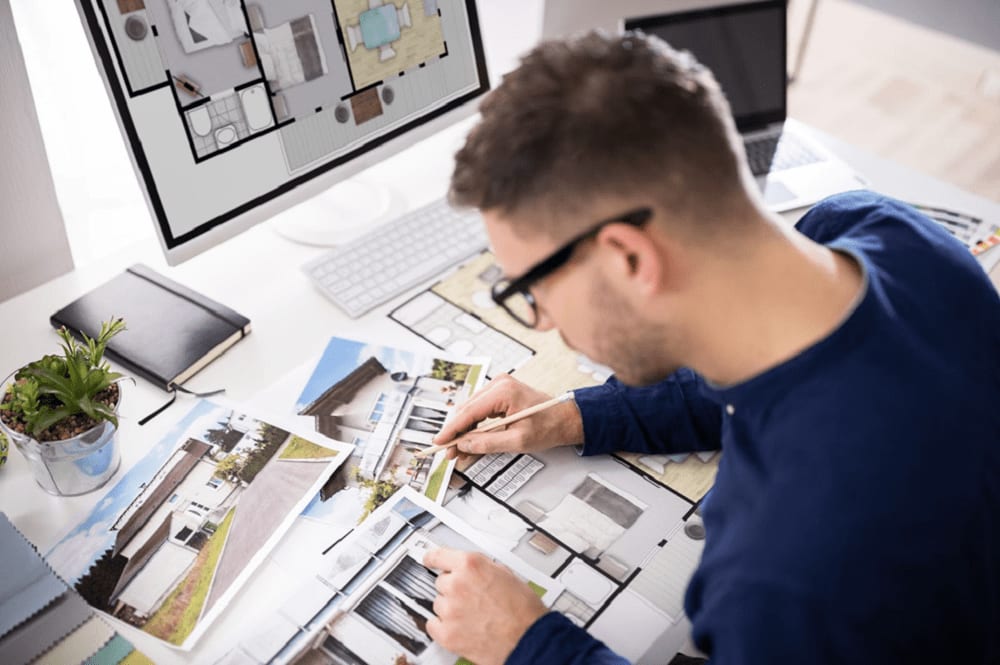 Staging is the process of arranging furniture and decorations in a home before it goes on the market. A skilled staging team will work with you to create an inviting atmosphere that potential buyers can envision themselves in. They are experts in what sells best, so they know how to use furniture, color palettes, and lighting to make your house more appealing than your competition. And, because they have access to collections of artwork, accent pieces, and accessories from different stores, they can transform any room without breaking the budget. Hiring a professional staging service gives you the best chance of selling your home fast — an added bonus that makes all the difference when negotiating with buyers!
8: Work with an experienced Santa Fe real estate agent
Working with an experienced Santa Fe real estate agent, like the Ricky Allen, Cathy Griffith & Tara Earley Team, is the key to selling your home as quickly and smoothly as possible. An experienced Santa Fe real estate agent understands local market trends, knows the ins and outs of the industry, and has relationships with other agents and potential buyers. Additionally, they will be able to recommend improvements to best showcase your home before listing it on the market and give insight on pricing that is fair and competitive in comparison to other homes around you. They will also oversee inspections, negotiations, legal documents, loan processing, and more, ensuring everything runs smoothly throughout the entire process. With an experienced Santa Fe real estate agent by your side throughout this journey, selling your home doesn't have to be such a chore! The right partner can save you time and money while guaranteeing you will get the most out of this major life transaction.
When you're ready to sell your Santa Fe home, it's important to take the necessary steps to make sure everything is in order. By ensuring that the home's major systems are up and running, updating or upgrading for high ROI, hiring a professional staging service, and working with an experienced Santa Fe real estate agent, you'll give yourself the best chance of a successful sale. Reach out to the experienced
Santa Fe real estate agents
on the Ricky Allen, Cathy Griffith & Tara Earley Team so you can start preparing for a stress-free sale today!