Perhaps you've been browsing
Santa Fe homes for sale
and preparing to list your own home soon, and hoping that your
open house
is a great success; if so, this article will provide some useful advice! An open house event is one of the essential marketing tools a home seller can utilize to secure a buyer. The open house is a great way to show off your home and give potential buyers a chance to see the property in person. It also helps to create a sense of urgency and interest in the property, encouraging buyers to make an offer. Additionally, an open house allows you to meet potential buyers and get feedback on the property. That feedback can be instrumental in prioritizing any necessary adjustments before entering into negotiations.
A well-attended open house for Santa Fe real estate can help to generate interest in the property and create a buzz that will attract potential buyers. Home sellers should use a few key strategies to ensure their open house event is well-attended.
It's vital to market the event effectively
Sellers of Santa Fe, NM real estate should promote their open house event through various channels, such as online listings, social media, and flyers. It is also a good idea to reach out to local real estate agents and let them know about the event. The success of an open house can make or break the sale of a property, so it's essential to have a successful turnout. The first step is to create ads that are both eye-catching and informative. Be sure to include all of the crucial information, such as the date, time, and location of the event, as well as any special instructions that guests should know. Next, reach out to potential attendees through various channels, including social media, email, and even personal contact.
There are a few key things to keep in mind regarding
advertising
. First, you want to ensure that your target audience will likely see your ad. That means choosing the right social media platform. Facebook and Instagram are both excellent choices, as they have a large user base and allow you to target specific demographics. Second, you want your ad to be eye-catching and memorable. That means using high-quality images of your Santa Fe, NM real estate listing and descriptive language. Finally, you want to include a call to action that encourages people to attend your event. With these tips in mind, you're sure to find the perfect way to advertise your open house event on social media.
It's important to make the property attractive to potential buyers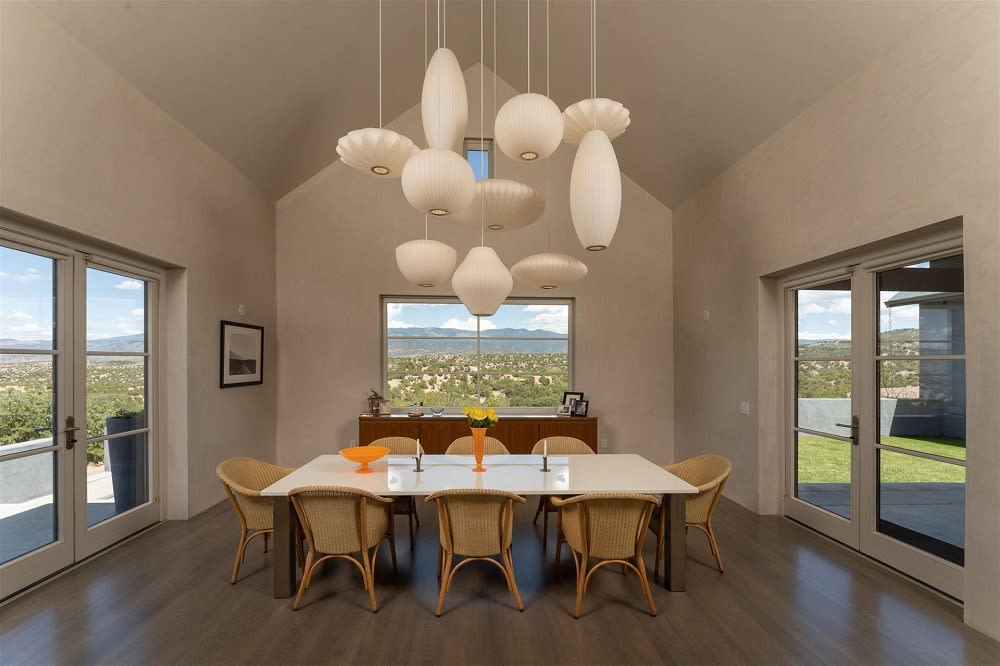 Santa Fe real estate home sellers should ensure that the property is clean and tidy and that any necessary repairs have been made. It is also a good idea to
stage
the property to appeal to potential buyers.
Anyone who has ever sold their home or visited other Santa Fe NM homes for sale knows that preparation is key. The first step is to declutter. Take a close look at every room in the house and remove anything that is not absolutely essential. Next, it's time to deep clean. Scrub the floors and dust surfaces, ensuring every inch of the house sparkles. Once the house is clean, it's time to focus on curb appeal. Trim the hedges, mow the lawn, and plant flowers. Finally, the home should be staged to make it look inviting and luxurious. Add stylish furniture, place art on the walls, and use scented candles to create an inviting atmosphere. With some planning, your home will be transformed into a luxurious showplace.
If you would like professional help in getting your Santa Fe real estate looking fabulous, you may consider hiring a consultant that specializes in
staging homes
. When it comes to finding the best home staging company, there are a few things you'll want to keep in mind. First, take some time to research different companies in your area. Look for reviews online and see what others say about their experience with each company. After identifying some staging professionals you may be interested in hiring, schedule a consultation. After meeting with them, you'll get a feel for their style and approach, making it easier to make a final selection. Finally, be sure to compare pricing between each company before making your final decision.
Creating a positive and welcoming environment at the open house event is essential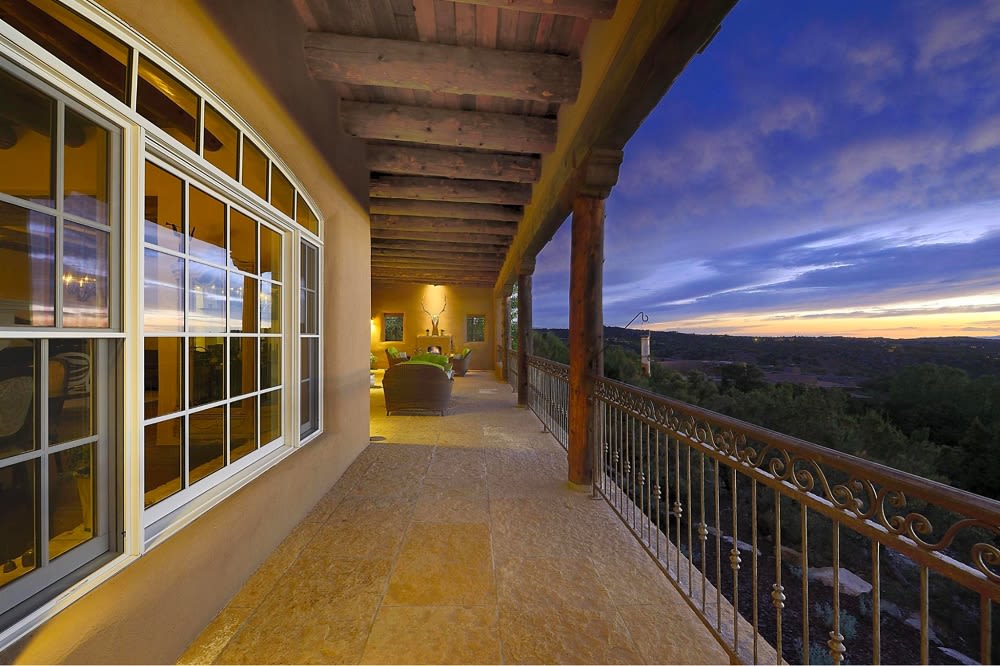 Owners of Santa Fe NM homes for sale should greet open house guests as they arrive and answer any questions about the property. It is also a good idea to provide refreshments and ensure the event is well-organized.
The best way to create a positive and welcoming environment for visitors at an open house for Santa Fe real estate is to focus on creating a luxurious experience. A welcoming experience can be created by providing refreshments and having
soft music playing
throughout the event. You should also ensure that the property is well-lit and clean and that there is plenty of space for guests to move around freely. Taking these steps ensures that your open house event will be enjoyable and memorable for all who attend.
Using these key strategies, home sellers of Santa Fe NM real estate increase the chances of having a successful open house event that attracts potential buyers. Marketing the event effectively, making the property itself attractive, and creating a positive environment at the event are all crucial factors in ensuring a well-attended open house. Your local realtor will be a valuable resource for a successful open house.
We are Santa Fe real estate experts!
Our team at
Ricky Allen & Cathy Griffith Real Estate Group
has the expertise and experience to help you list and sell your Santa Fe, NM real estate. We'd love the opportunity to help you list your home, prepare for the sale, and get the best possible offers.